Category Archives:
Maternity
I have the most amazing clients, and I enjoy being able to capture memories for them as exciting life experiences happen. Amy and Kevin are clients that I have had so much fun working with for years now, as loyal clients and friends. I've photographed Amy as a bride, the two of them as a couple, so when Amy and Kevin contacted me to tell me the exciting new that they were expecting twins, my mind started gushing with ideas for their maternity and newborn portrait session.
A baby boy and a baby girl were on the way, so we captured a fun and playful maternity session in Orlando. I brought along some homemade props and Amy and Kevin brought along their amazing sense of style and that oh, so adorable baby bump!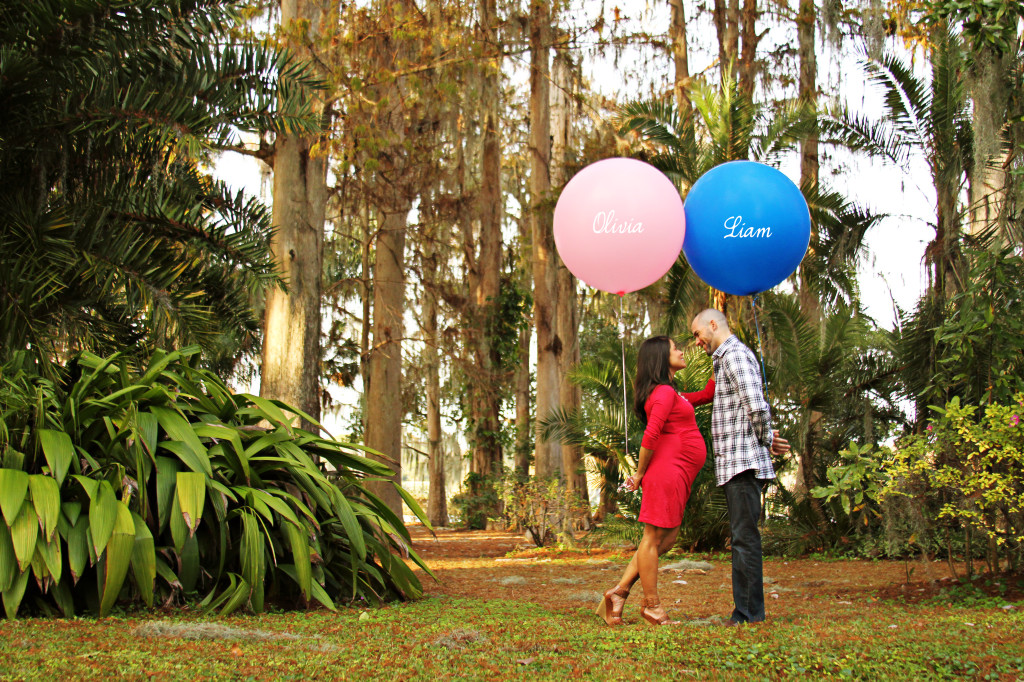 Some of my favorites from the day were the bubble gum "About to Pop" shots. Poor Kevin couldn't blow a bubble to save his life…we had some great laughs over his many failed attempts! I was patient with him LOL until he FINALLY blew a perfect bubble for my shot!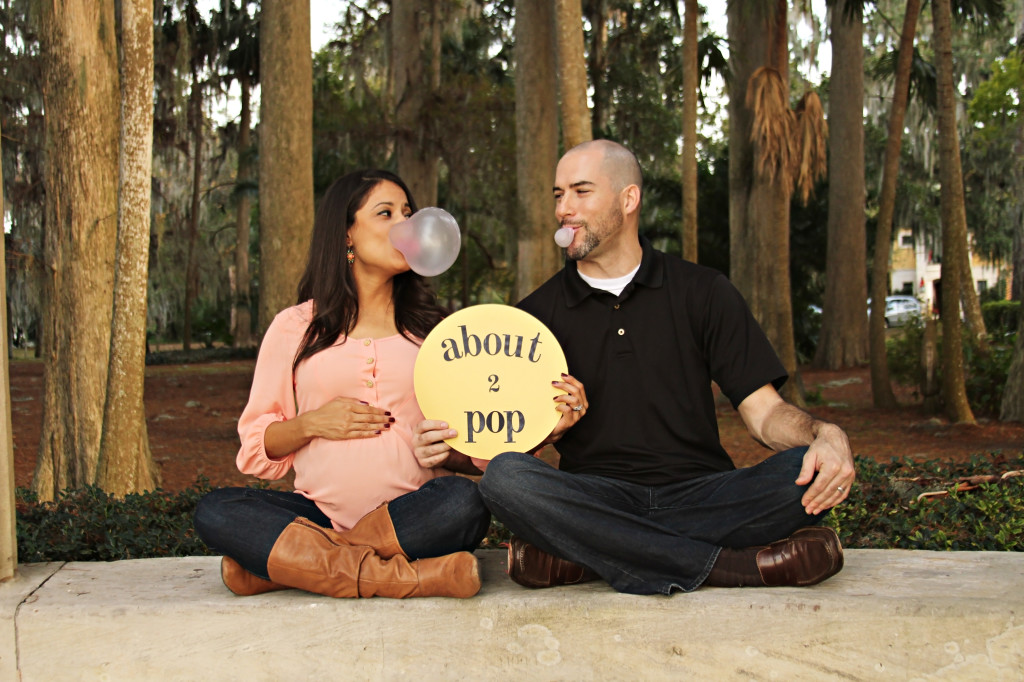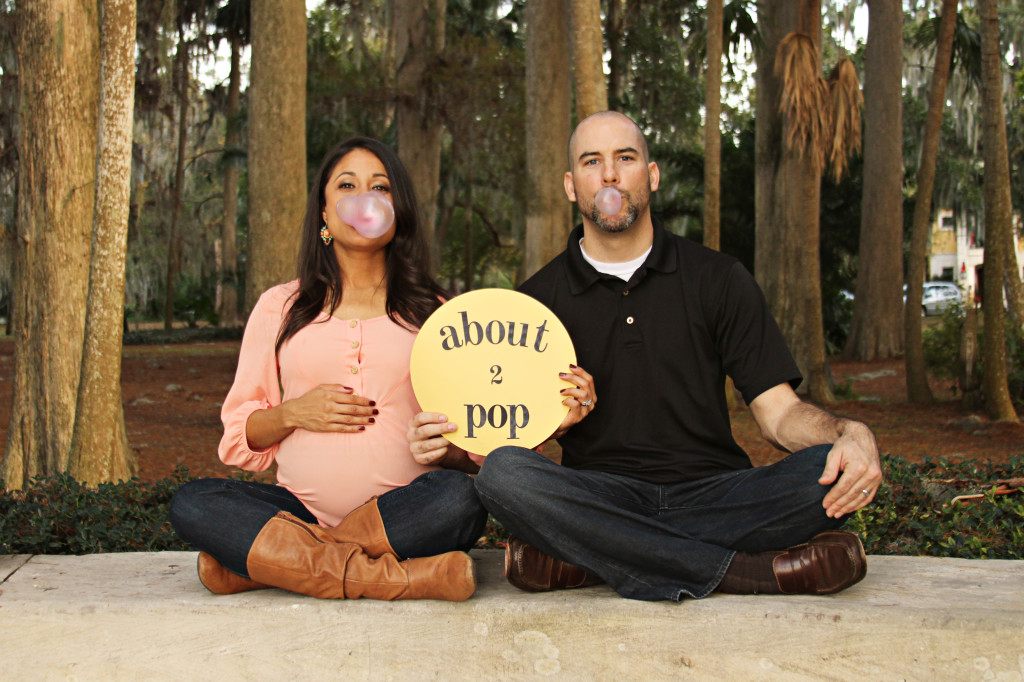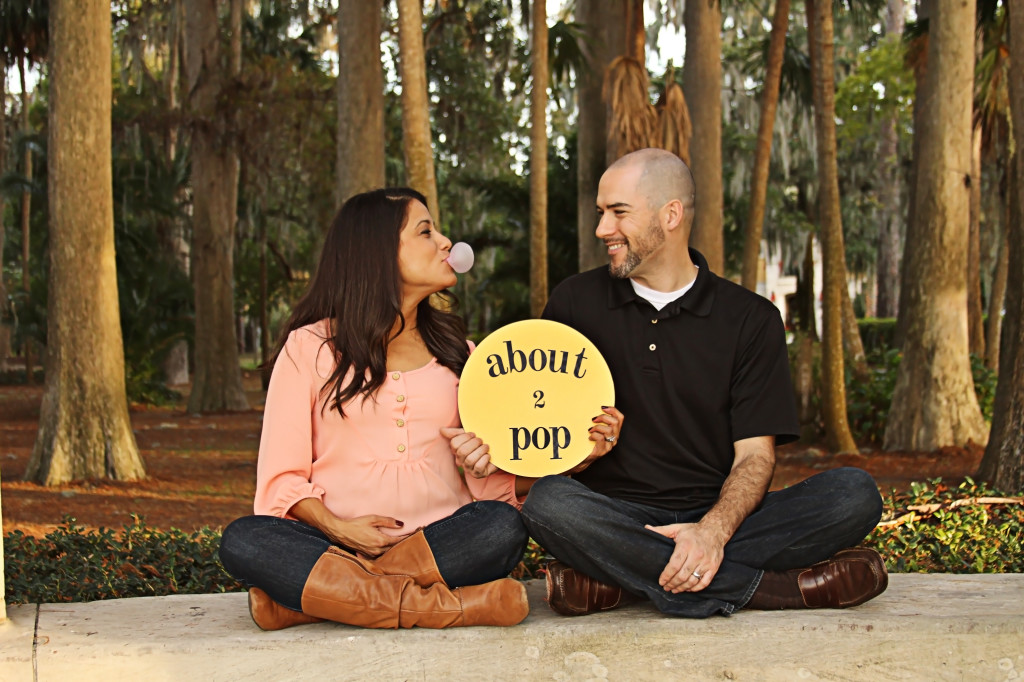 We scheduled our session time to align with the perfect sunset over the water. I captured some amazing shots of Amy and her beautiful baby bump, profiled by the sunlight. Check back this week for the newborn session and meet baby Liam and Olivia in some oh, so delicious newborn portraits.