Category Archives:
Newborn Portraits
I always love working with clients and getting to see their children grow through the years. I especially love documenting the first year of a baby, and their important birthday milestones. My how they change from newborn to toddler and I enjoy seeing the differences in the babies and toddlers at each of their birthday sessions.
I have been blessed with three beautiful boys of my own and contrary to what everyone assumes, I have not been the best at always documenting the important stages of their lives. Taking everyone else's portraits, often leaves me with little or no time to document the lives of my own babies. As I looked through some of the old photos I had of my two older boys and it made me sad to think I had not taken the time to document each little stage. I decided that when my last baby arrived, I would be diligent about taking the time to make sure his life was captured, and in the process try to make up for lost time with my other two boys. When Tyson was born I made time to take portraits of him and the boys at every stage. It is hard to imagine my sweet baby grew from a precious little baby to a bright-eyed. blonde toddler.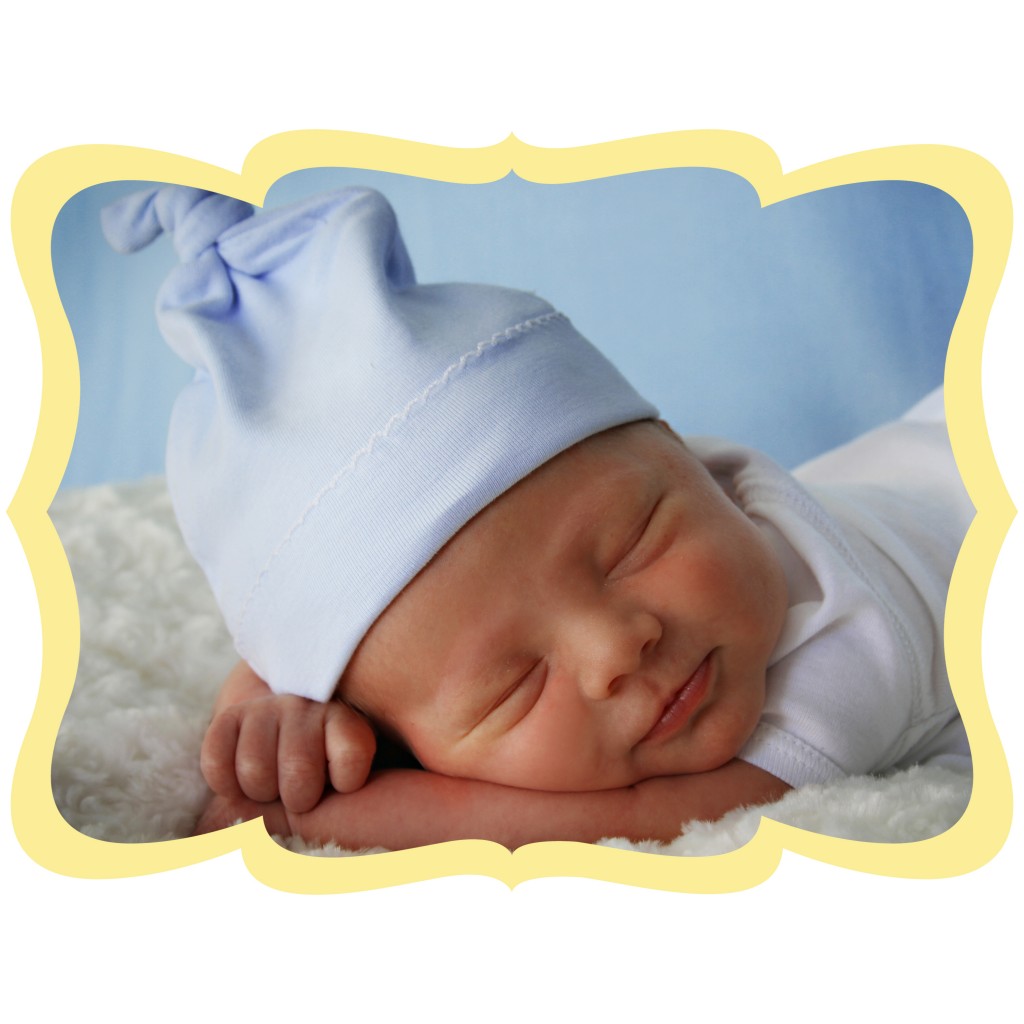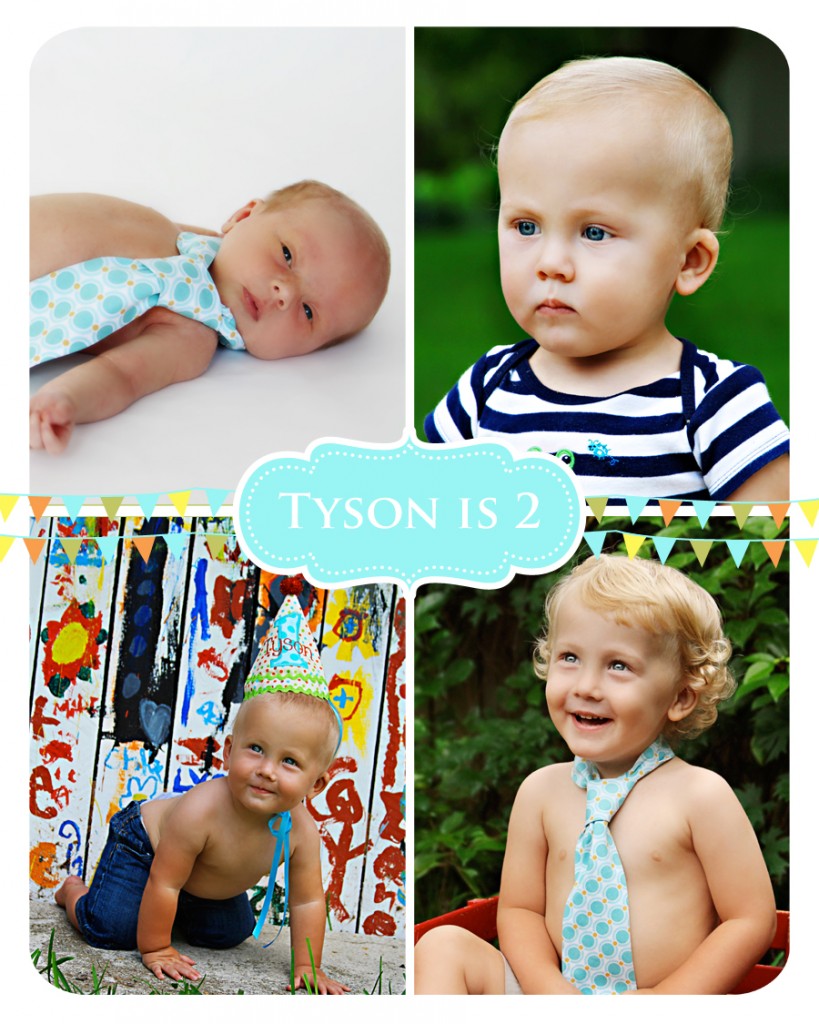 It's now one month until my sweet baby boy will turn 2 and I am waxing nostalgic, as I look back over these two years and how quickly he has changed and grown up. What a difference from newborn to the 6 month stage.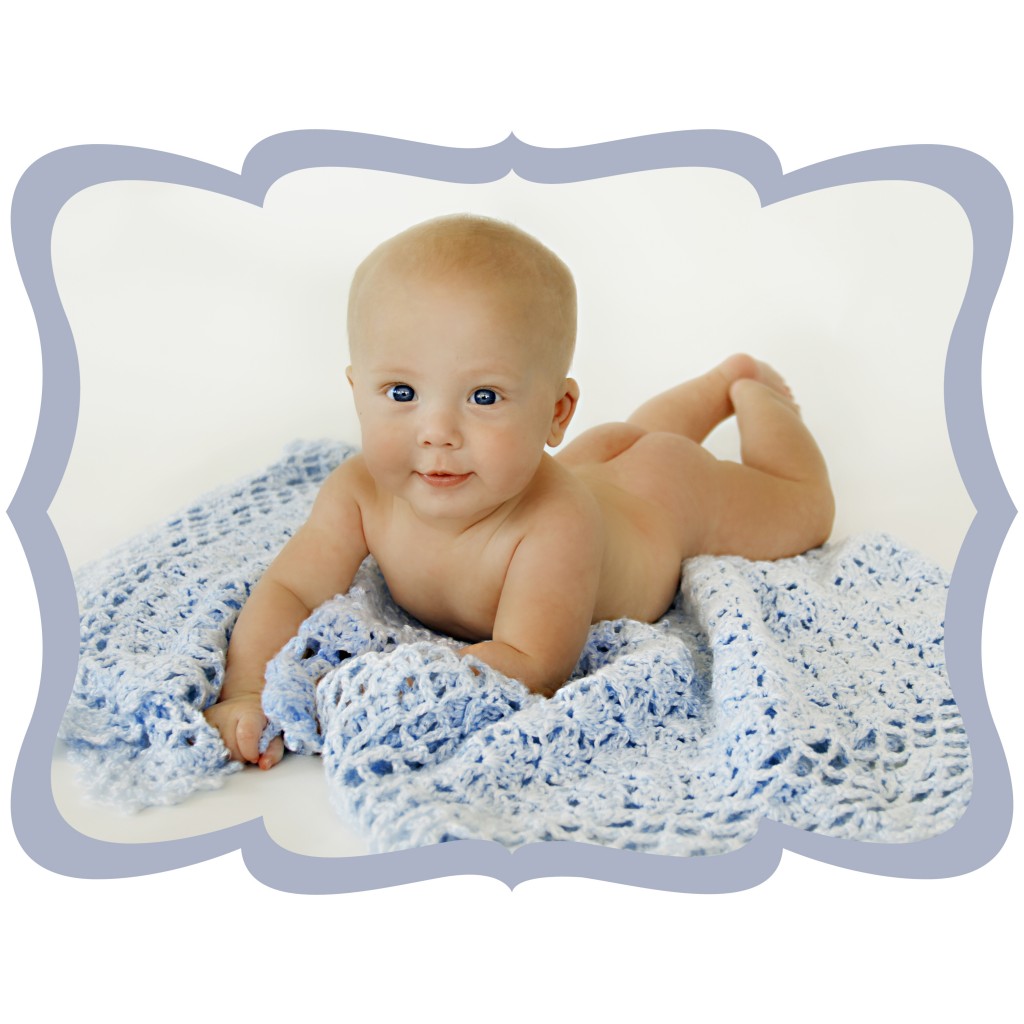 After six months, the baby has turned into a rambunctious toddler, then it's on to a big boy from there! Last summer it was finally time to capture my baby's first year portraits, along with his smash the cake session. Here are some helpful hints for parents when scheduling your baby's first birthday session.
LOCATION, LOCATION, LOCATION – Selecting the right location sets the tone for your portraits. I found an amazing spot for his cake portraits and I just knew the portraits would be bright and colorful and everything I wanted, once I found my spot! If you have a location in mind, talk to the photographer about it in advance, or let them recommend a location that they think would work with your wardrobe or props.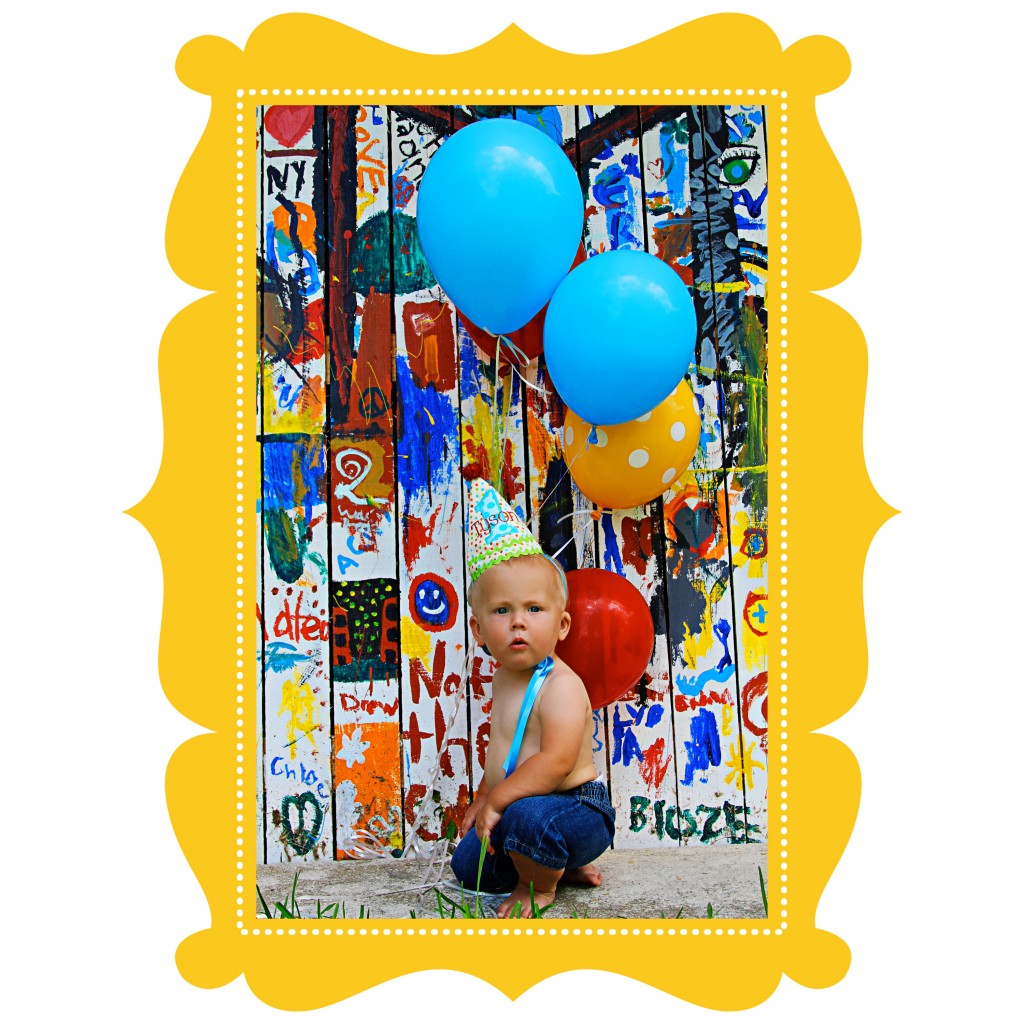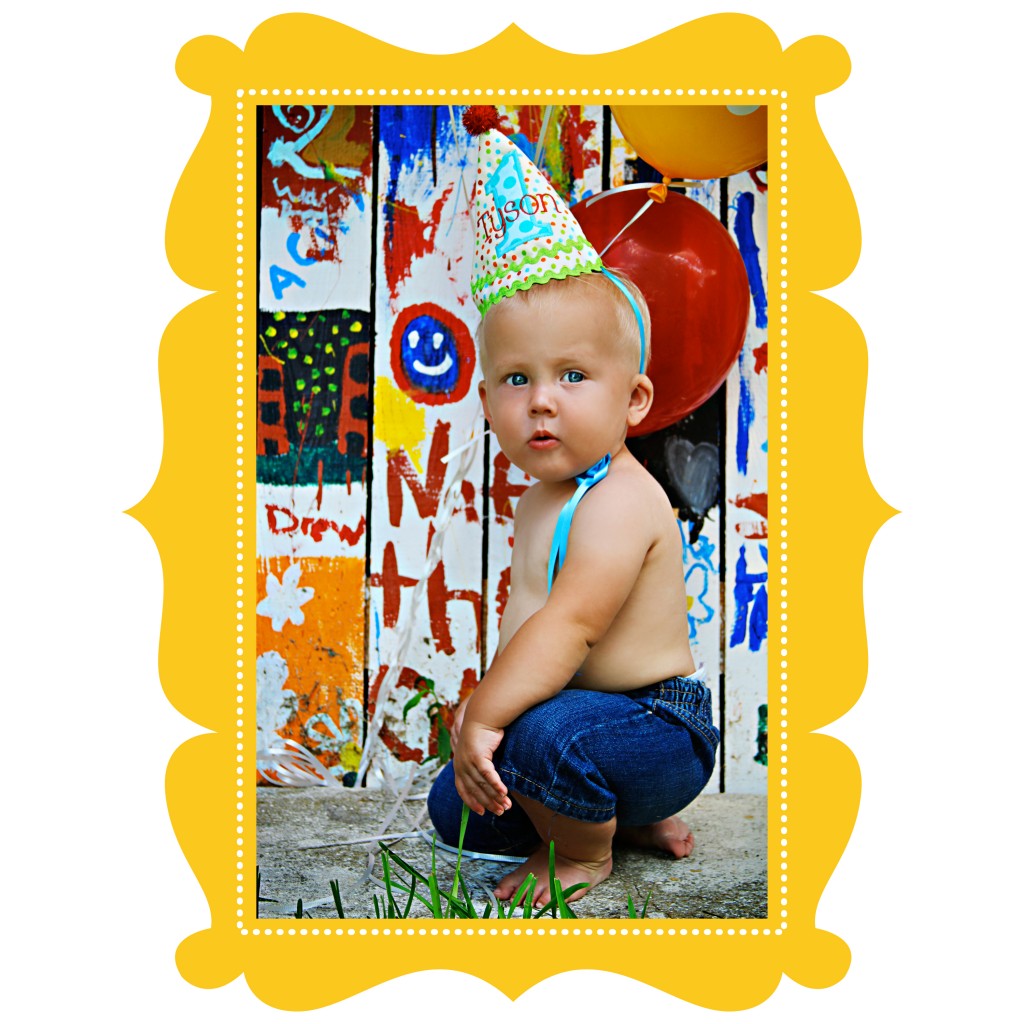 WARDROBE – Selecting a wardrobe is always important for portraits. Typically, girls and boys wear a fun and special birthday outfit that could include a tutu for girls with a headpiece, or for boys, a pair of jeans and no shirt, like the photos below. Some parents of baby girls also choose just a fun diaper cover, with ruffles and no shirt.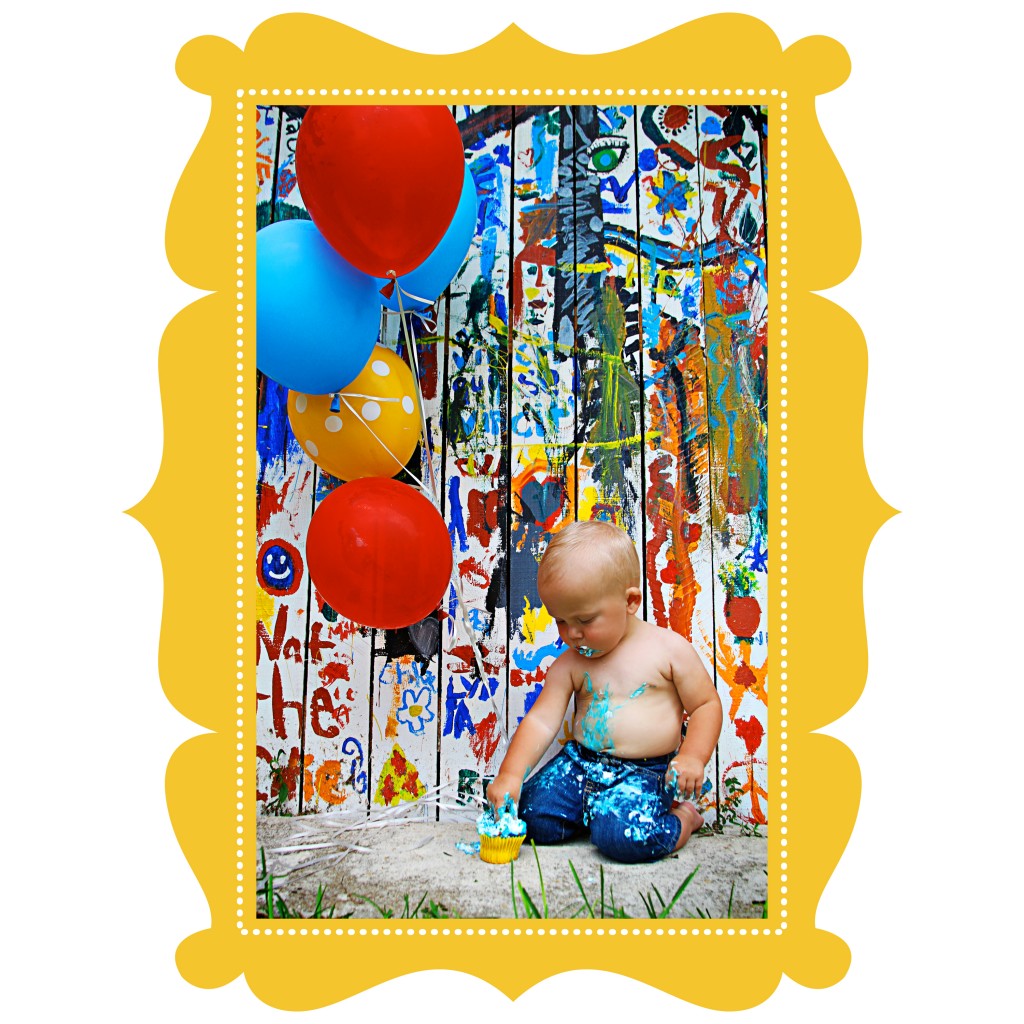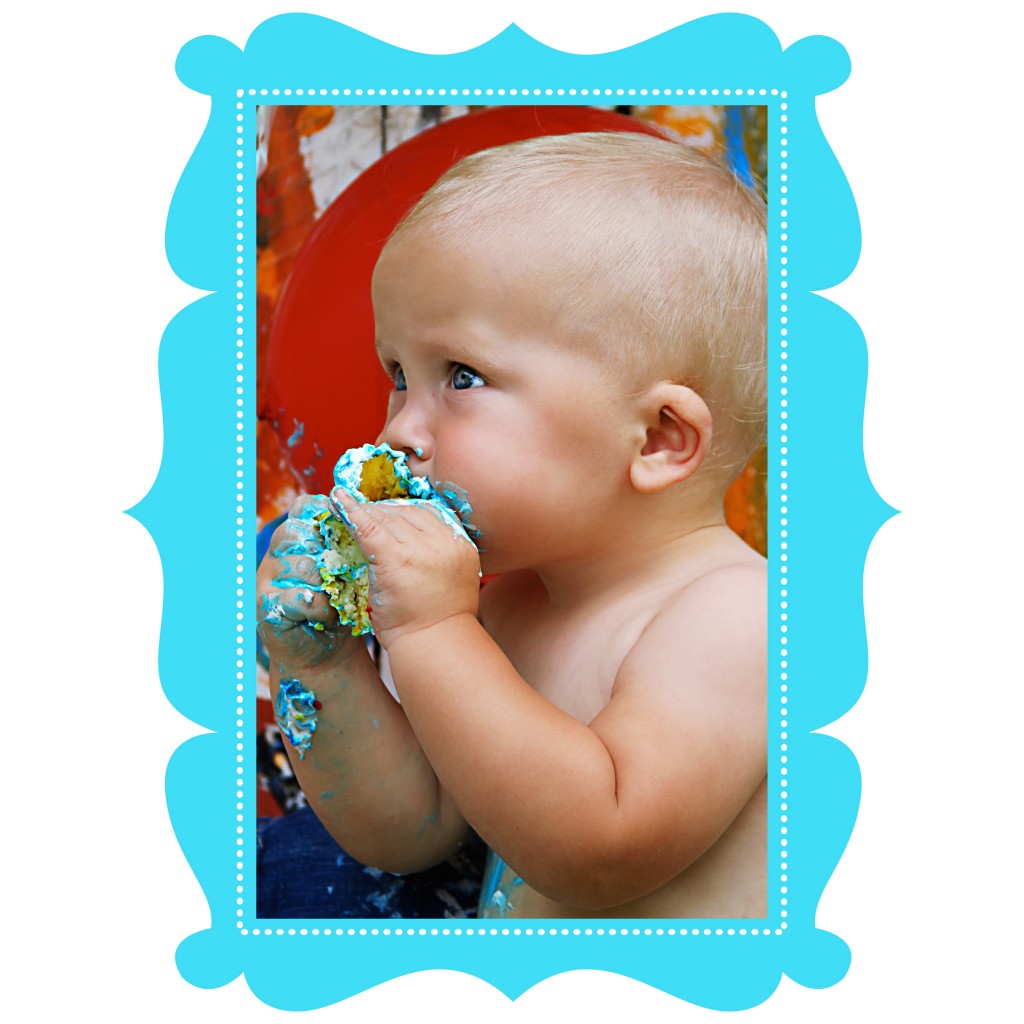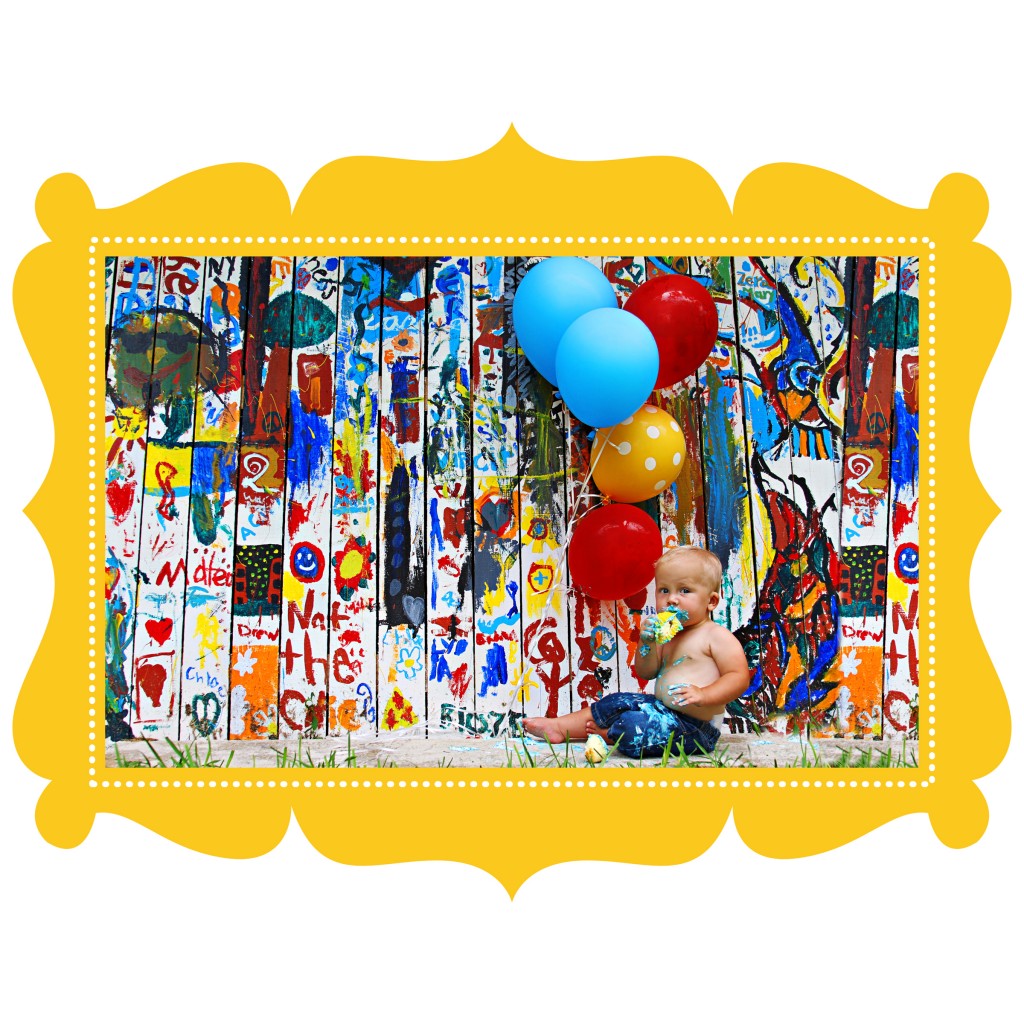 SMASH THE CAKE – Baby's first year portraits are some of my favorite ones to capture. The smash the cake sessions are always so cute! Some babies LOVE the yummy cake, and I have had some that don't want any part of it!~ Either way, it makes for a good time and some great portraits! My little guy was more than cooperative and was shoveling in as much cake as he could possibly get in his mouth. I recommend parents take advantage of the FREE Publix cake for baby's first year. If you order a cake from Publix for your baby's birthday, you also get a FREE mini-cake! Just register at the bakery. Another option is a really big or colorful cupcake, which is what I did for Tyson's portraits. Be sure to grab some colorful balloons, which set the tone perfectly and add to the portraits. The balloons also come in handy to keep a busy toddler still for a few standing shots.
Be prepared to have some towels or baby wipes to clean up the mess. Also, keep in mind when choosing your clothing for the portraits that if the birthday outfit is the one they will wear in the smash the cake session make sure it can be washed.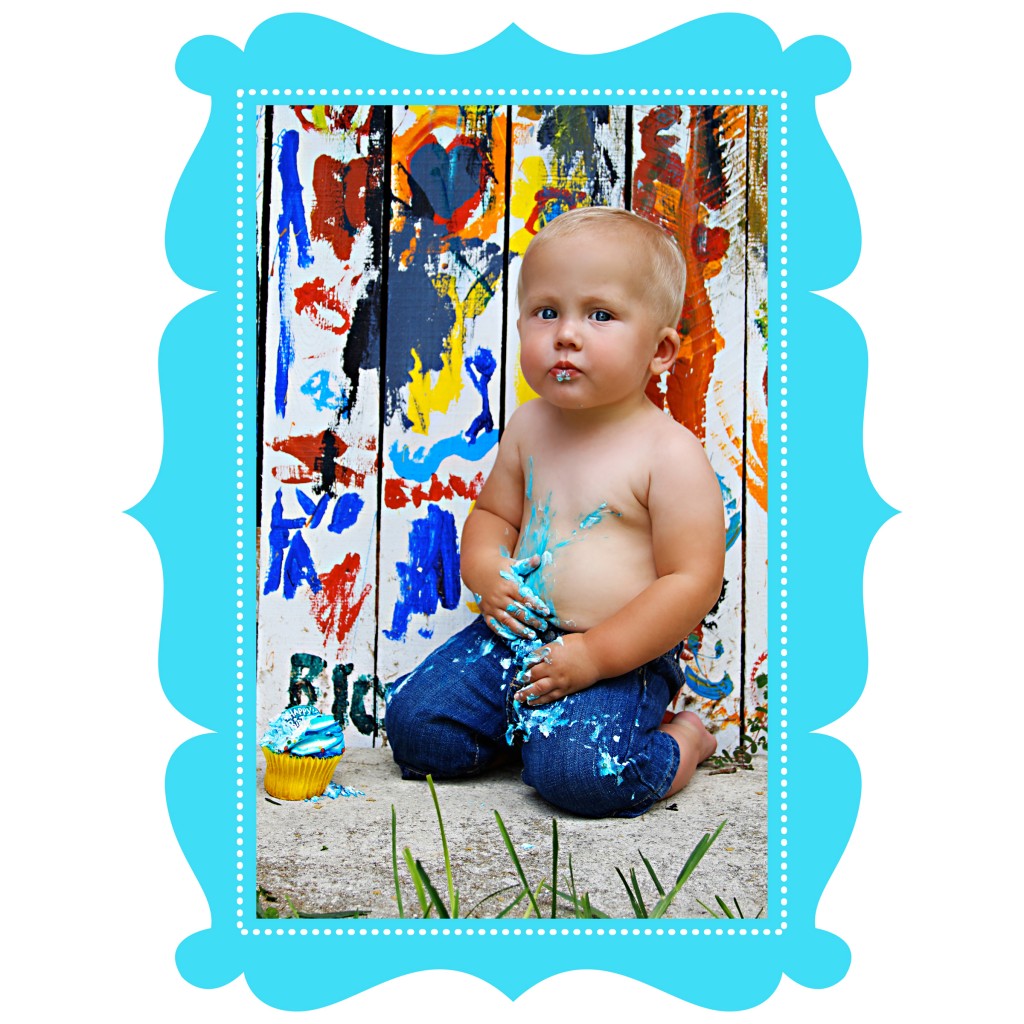 BOOK BEFORE THEY WALK – I recommend as well that baby's first year portraits are taken around 11 months, after your baby is standing, but not yet walking. This way, we can keep them still long enough to get the shots we want! Tyson walked early, so I had to catch him around 10 months. If they are already walking, you can still get some really cute portraits, like the ones below I got of Tyson right after he started walking. Just make sure they aren't off and running!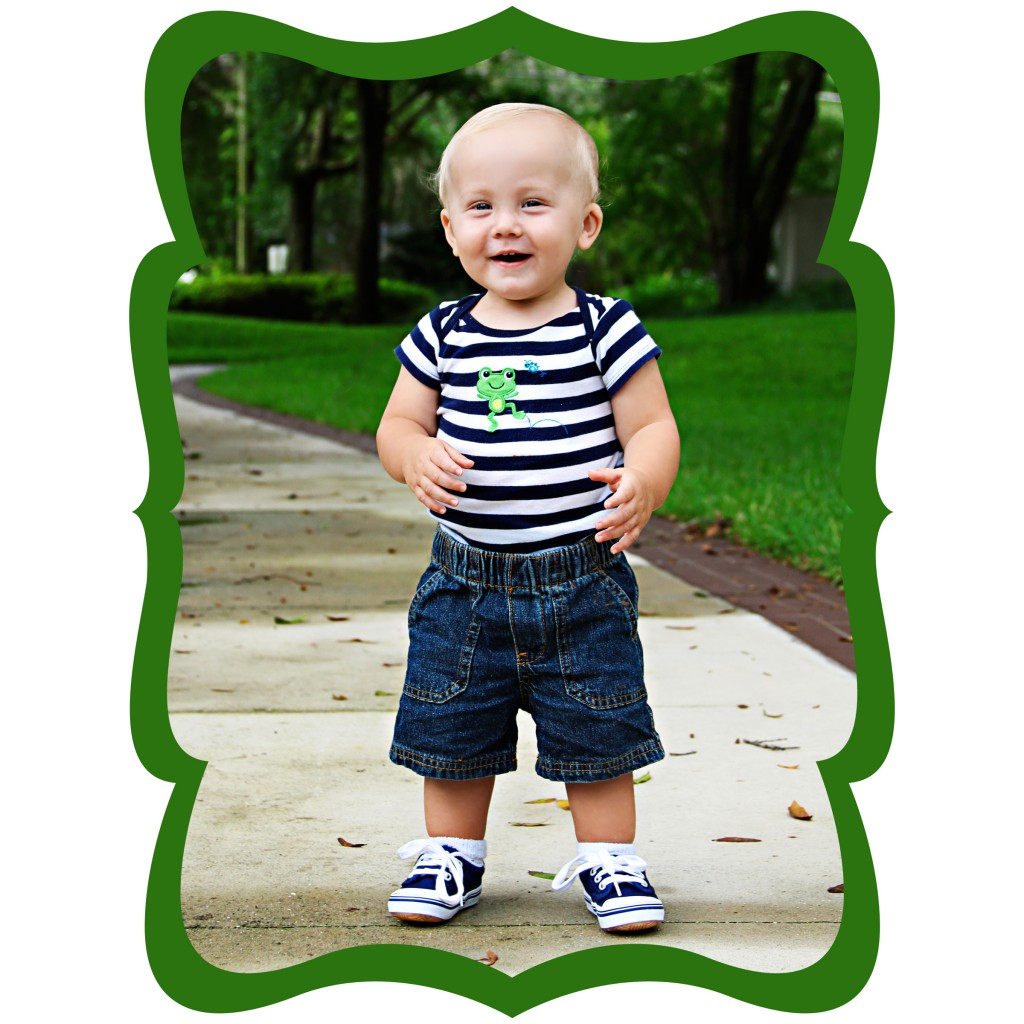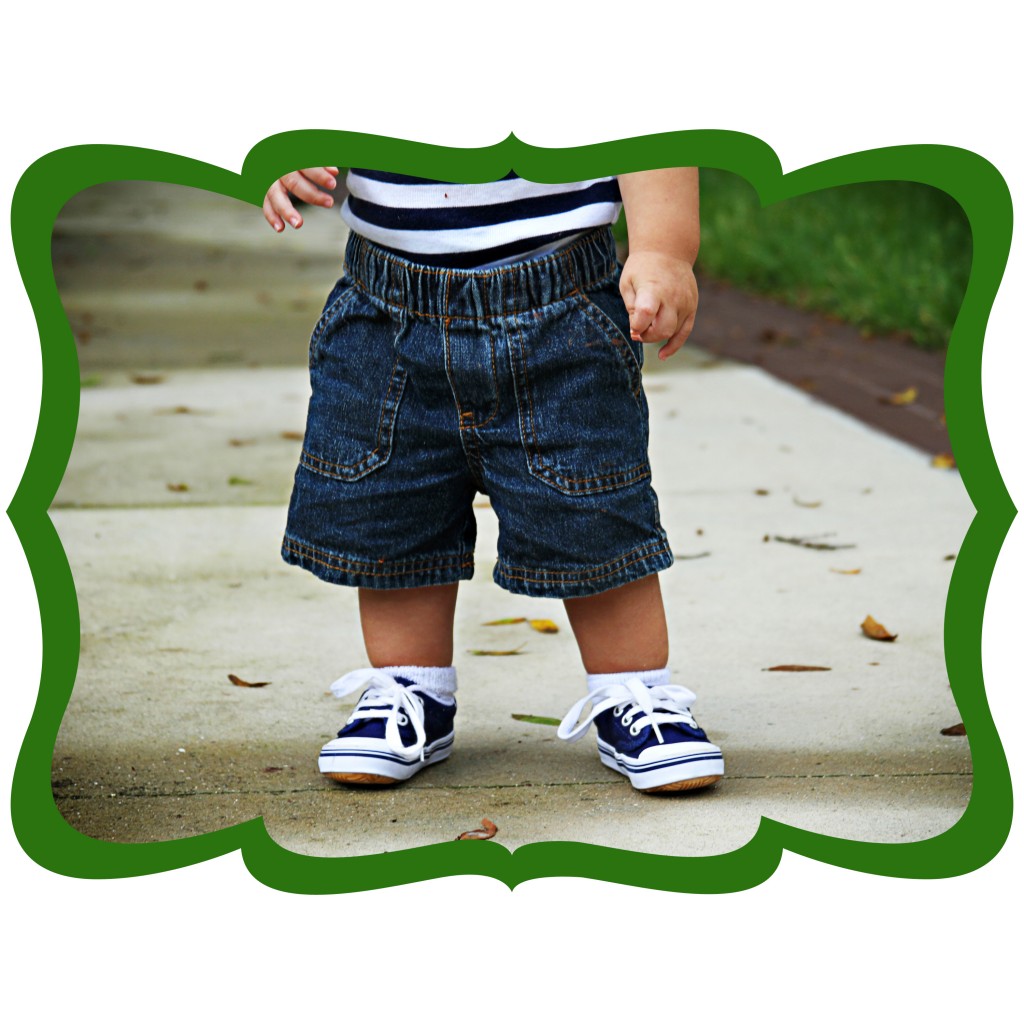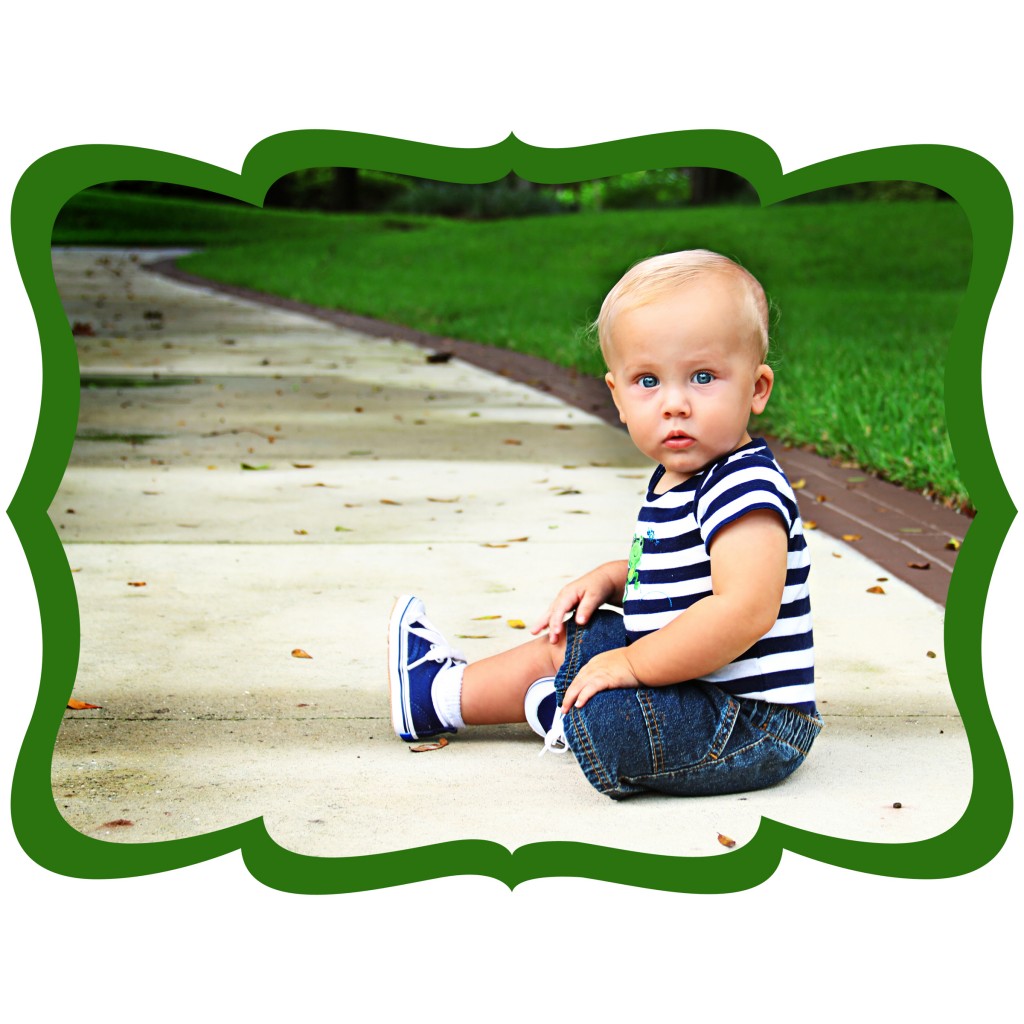 PROPS – If you have a toddler, plan for a fun prop or something they can can use to distract them long enough to keep them in one place. This helps to get that perfect shot! Balloons, a wagon, tricycle, or a prop or toy that matches the theme of the party is also very cute. I used a red wagon and a sentimental tie for Tyson's two year portraits. Tyson wore  the little tie in his newborn portraits, and I always knew I wanted to use it again, before he was too big to wear it. It was a perfect compliment to the little red wagon.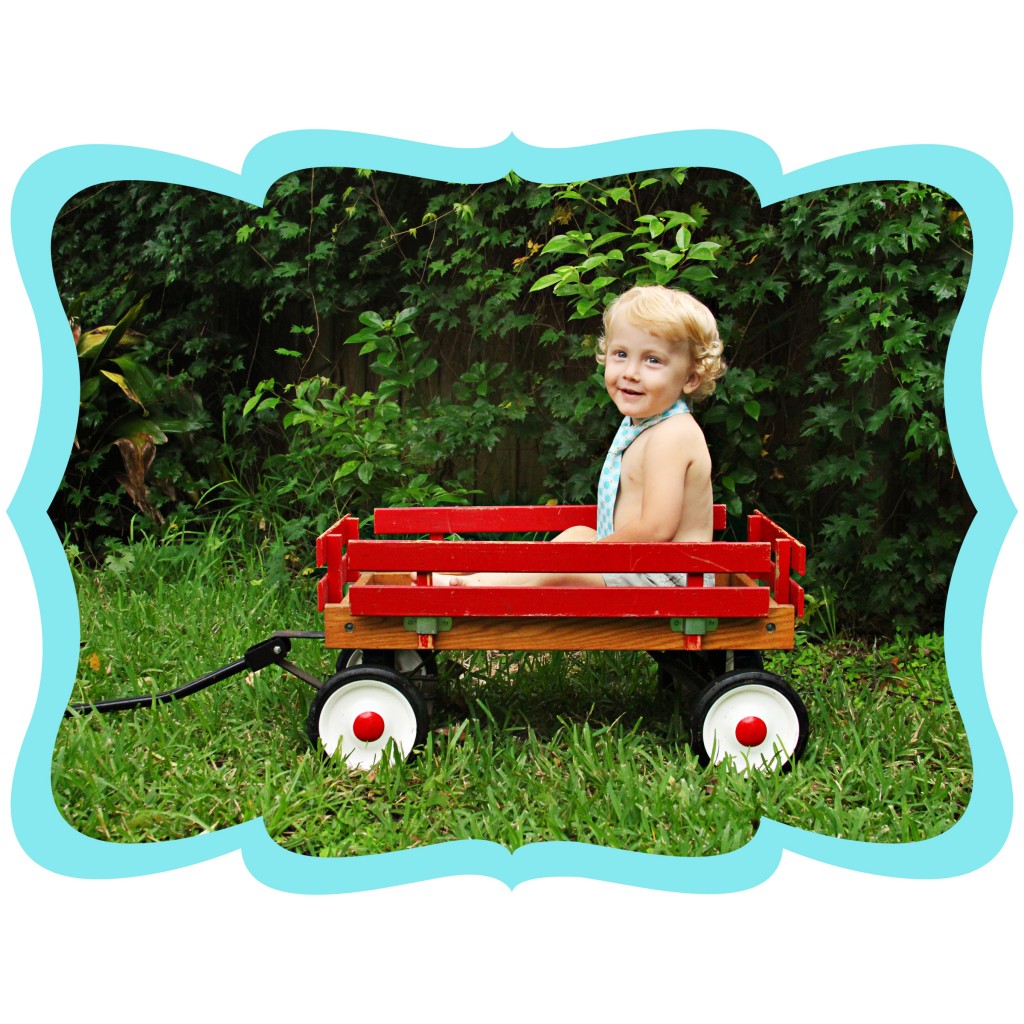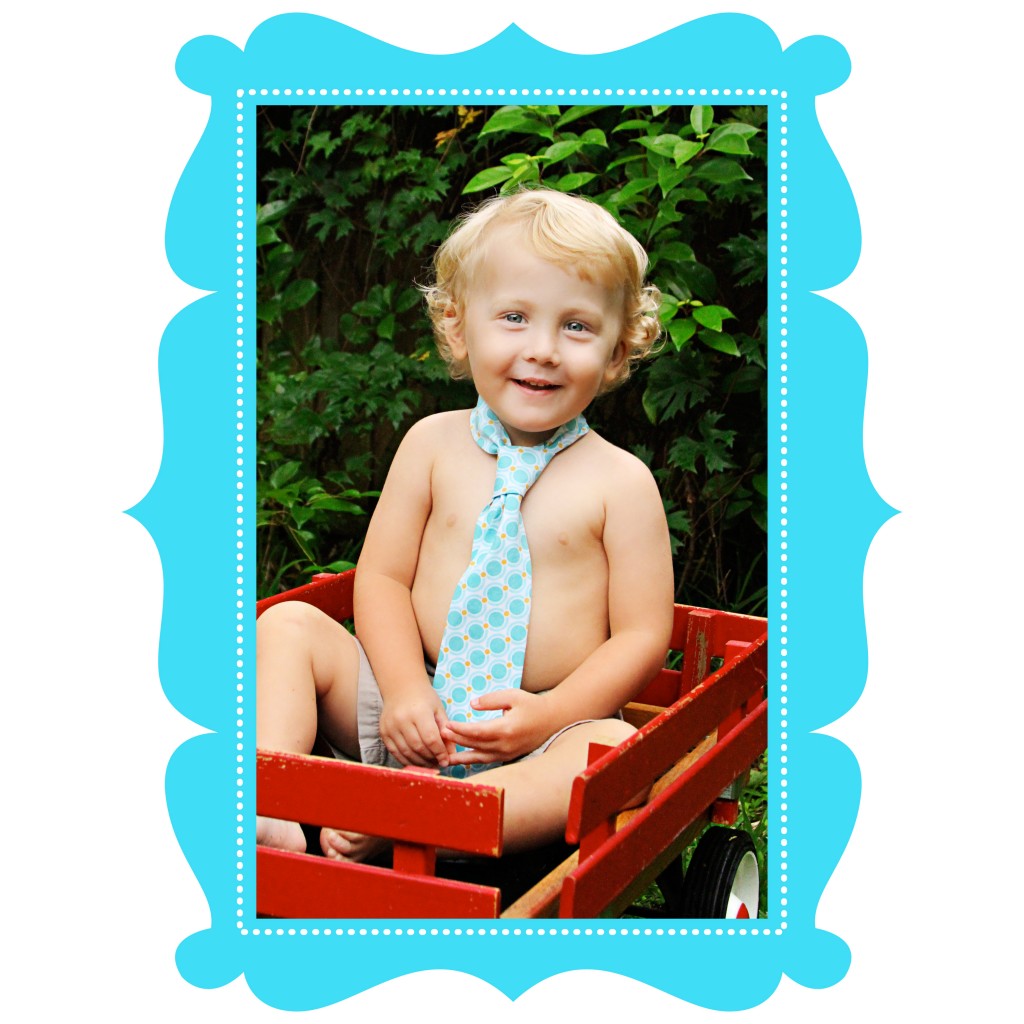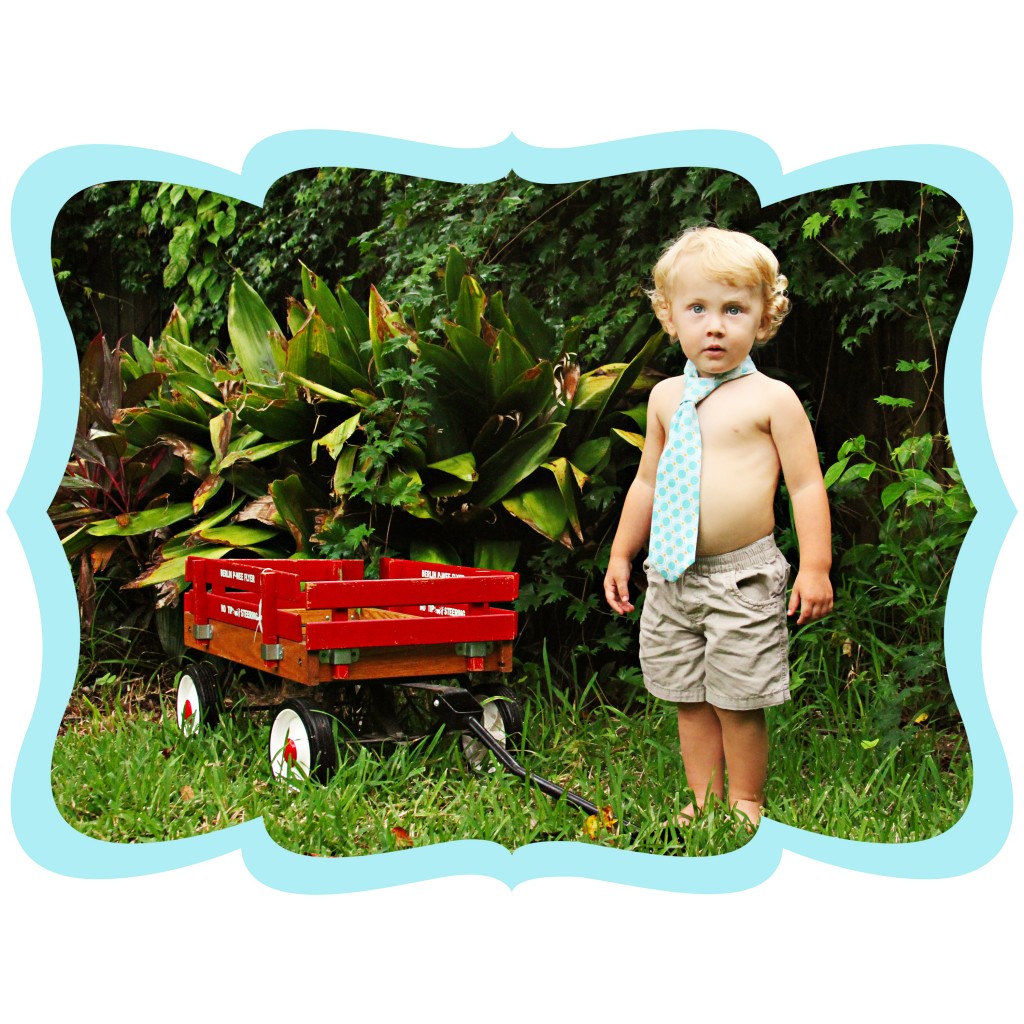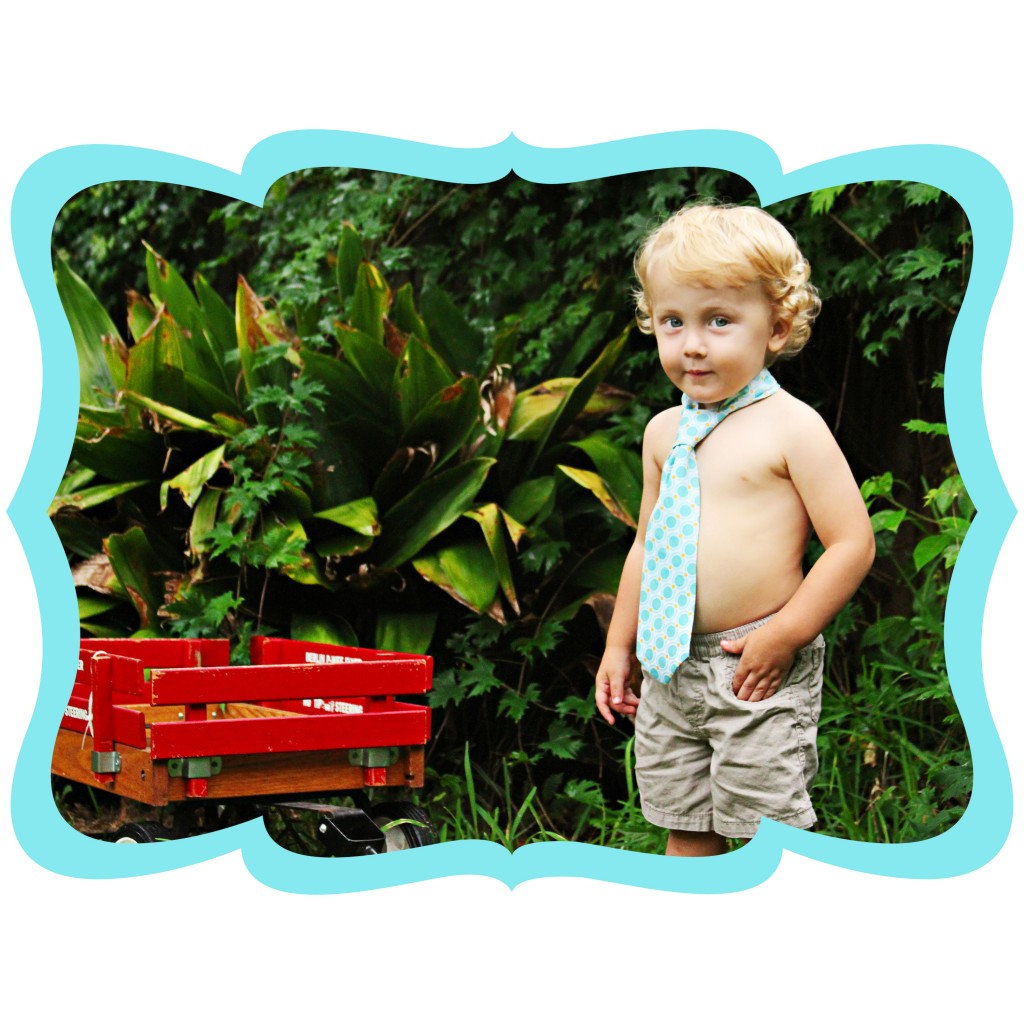 I am so happy I took the time and have these precious memories of my boy at every stage…they grow so fast, and they go from baby to boy in the blink of an eye. If you are interested in information about a Baby's First Year package for your newborn, or toddler portrait packages please email me at JHJRice@aol.com, or call me at 407.462.7189.
Sunday's photo shoot was one that filled me with positive energy and left me totally and completely in love with parenthood. While watching baby Braeden's mom and dad "oooh" and "aaah" over his tiny whimper, snuggle him close and call him "noodle", their nickname for him, I was overwhelmed with how special it is to parent and be parented. How special and lucky this little boy is to have such wonderful parents, and how truly blessed his mom and dad are to be able to snuggle and love this child they have prayed for and been given. It's been a long road to get baby Braeden home, but he's finally home for good, happy and healthy!
If ever there was a baby supermodel, Braeden gets top props! He was in a milk coma for most of the shoot, allowing me to work my magic and position him, at will. Some of my favorite images of the day are the ones of Braeden in his parents room, with the natural light. He even offered up a few smiles during the session, to make the photo shoot extra special for me and his parents. Check out the images of the baby next to daddy's shoes…those are some BIG feet, dad!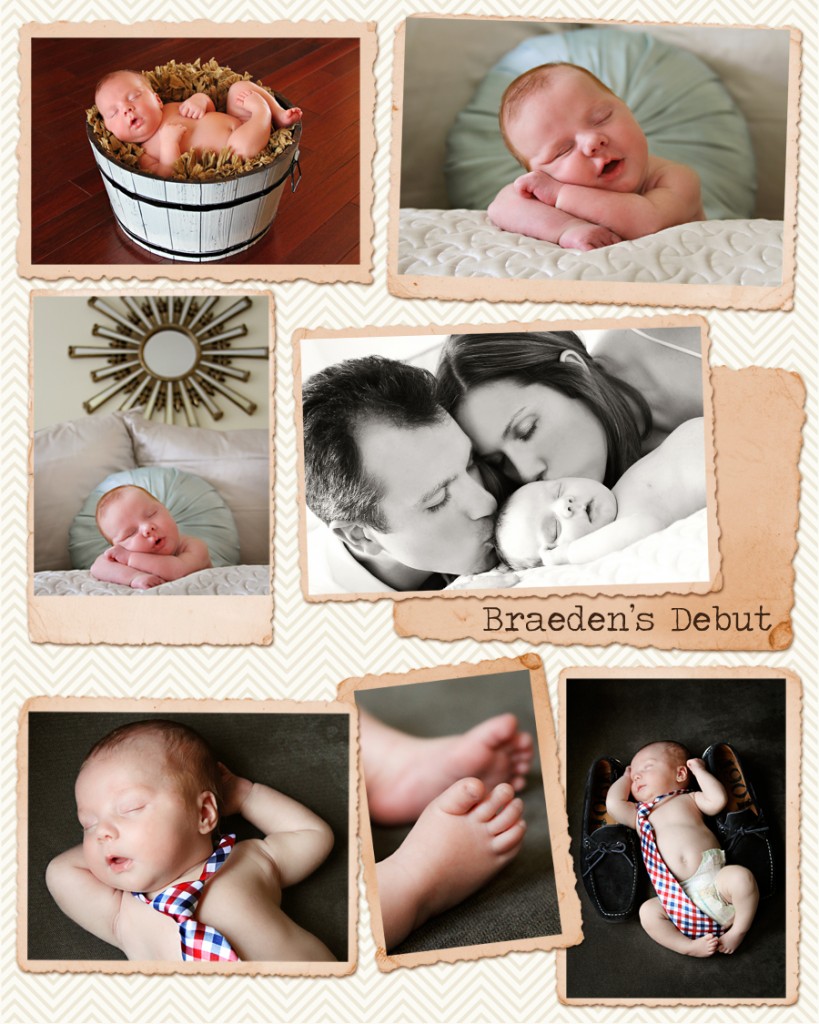 I got to spend a lot of time with "T & E" Sunday, and we talked about everything baby, from eating to pooping
. I even got to see Mr. Mom, "T" showing me how it's done, by bathing and changing the peanut, and even cooking dinner when I was heading out. WOW! He was super-impressive!  Throughout the day's conversations, one thing stood out to me. We spoke about how so often we are disappointed when our plans don't work out the way we think they should, all the while not realizing that God works in mysterious ways, and sometimes he has a bigger plan in store for us that we could ever imagine. As was the case for this beautiful family, who has been so truly blessed with this precious baby boy.
God bless your new little family. I feel blessed to have been a small part of your celebration!
Every time I am invited into a home to photograph the first images of a new family I feel honored. No matter how many newborns I photograph, I get excited when the door to the home opens and I am presented with a tiny life to marvel at for a moment. Ahhh, baby love. Is there anything better? I have to admit, it is pretty great to spend a few hours getting to know a family as they bond together and fall more in love. It always takes me back to those precious moments my husband and I shared with our three boys.
One of my favorite images happened when dad picked up the baby and gave him a simple, but powerful kiss on his forehead. Ahhh, baby love…It doesn't get any better for me than "Q" and his adorable family!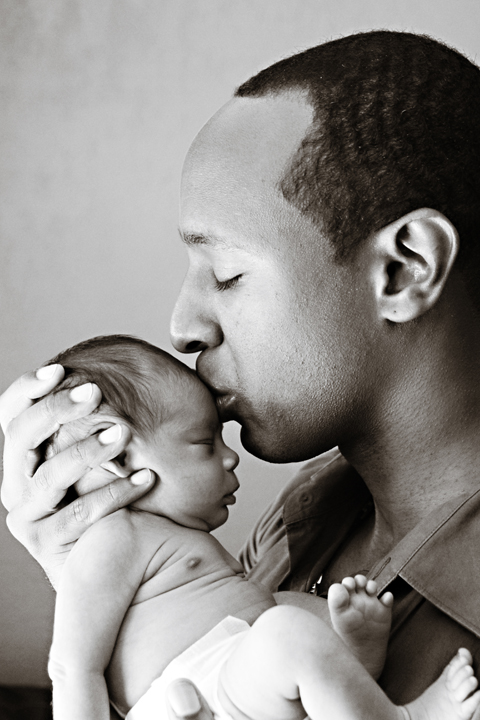 During my time spent with baby "Q" and his family, I watched them interact and saw such love and admiration for one another. Some of my favorite moments happen when you snuggle that baby right in-between mom and dad and let the magic happen. I watched the  way his parents smiled at each other, then looked at that precious baby boy they had created, stroked his soft skin or kissed each other, and without a word being spoken, we all felt all the love in that room!