Every time I am invited into a home to photograph the first images of a new family I feel honored. No matter how many newborns I photograph, I get excited when the door to the home opens and I am presented with a tiny life to marvel at for a moment. Ahhh, baby love. Is there anything better? I have to admit, it is pretty great to spend a few hours getting to know a family as they bond together and fall more in love. It always takes me back to those precious moments my husband and I shared with our three boys.
One of my favorite images happened when dad picked up the baby and gave him a simple, but powerful kiss on his forehead. Ahhh, baby love…It doesn't get any better for me than "Q" and his adorable family!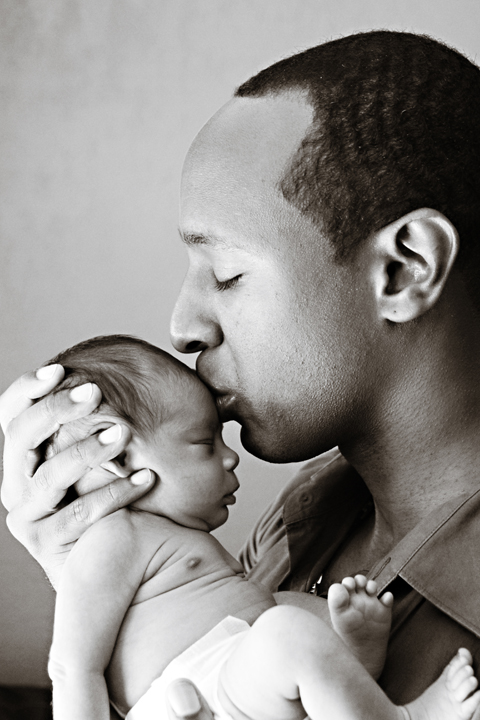 During my time spent with baby "Q" and his family, I watched them interact and saw such love and admiration for one another. Some of my favorite moments happen when you snuggle that baby right in-between mom and dad and let the magic happen. I watched the  way his parents smiled at each other, then looked at that precious baby boy they had created, stroked his soft skin or kissed each other, and without a word being spoken, we all felt all the love in that room!