Monthly Archives:
January 2013
One thing I know about weddings, you can't control the weather…as was the case the day Lady and Danny decided to get married at The Historic Dubsdread Ballroom. The stage was set for a gorgeous ceremony out under the grand oak tree, but Mother nature had another plan in store…about 10 minutes before the scheduled ceremony, the rain began to pour, much to the bridal party's discontent…but never fear, Dubsdread jumped right in and made the best of what could have been a bad situation and fixed the reception area in the ballroom for the wedding to take place there instead. They even hung the bride's paper decorations that had been hung in the trees outside. Nobody would have ever known that wedding wasn't intended to be inside, as the room was spectacular, and the bride and groom were thrilled!
Lady and Danny chose to do a "First Look" and were so pleased we had done their portraits earlier in the day, so they didn't have to worry about portraits in the bad weather. We got some gorgeous shots out on the Dubsdread golf course. They yellow and melon colors really popped against the greens of the gold course, and the vintage theme was so much fun! Lady looked STUNNING and Danny, so suave.
The two were very emotional as they exchanged their vows. The fun began when the reception started. The bridal party walked in and then all broke out into the "Wobble" on the dance floor. It was so much fun to see! I loved working with Lady and Danny to capture their Big Day! If you are interested in my wedding photography packages, be sure to contact me through the website.

I LOVE working with fun and laid-back couples and Carmen and Aaron take casual cool to a whole new level. The couple planned their DIY wedding in their lovely back yard, complete with tent, mojito station, wine bar, pastry table and more. Aaron brews his own beer and had two special varieties on tap for the wedding guests, along with a cigar area and Scotch. The decor was a mix of traditional and old Florida, with cigar boxes decorating the tables and Florida oranges mixed into the design. I wasn't surprised when Orlando Weddings Magazine decided to feature their table decor in their current issue of the magazine. The magazine selected their tables, with cigar boxes and Florida oranges as their cover story images. The clean, yet elegant table decor was a perfect fit for their fun wedding.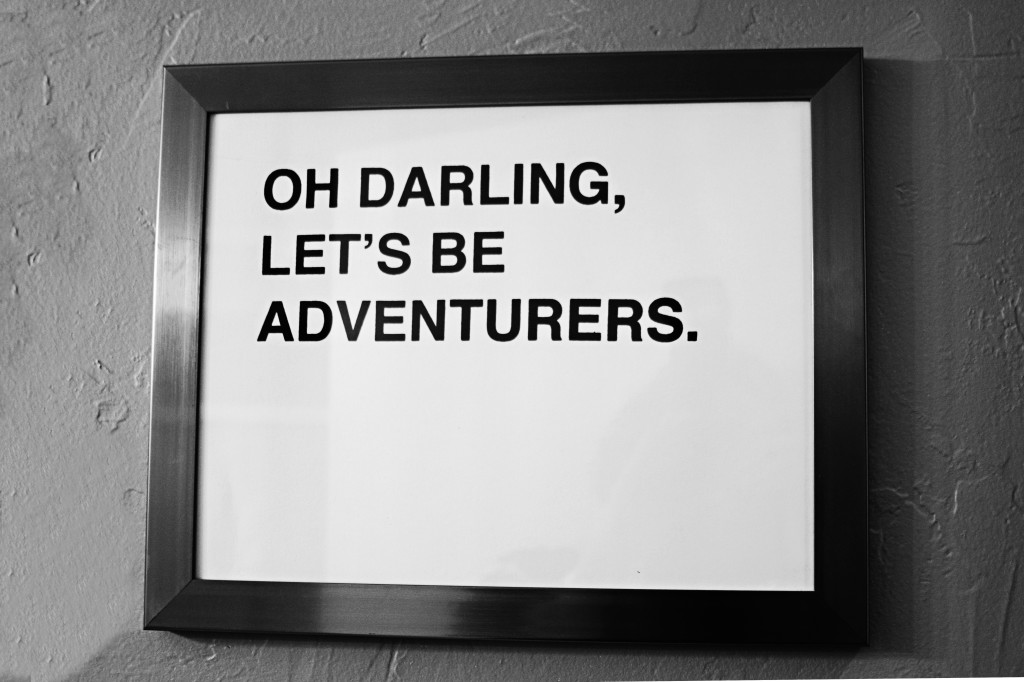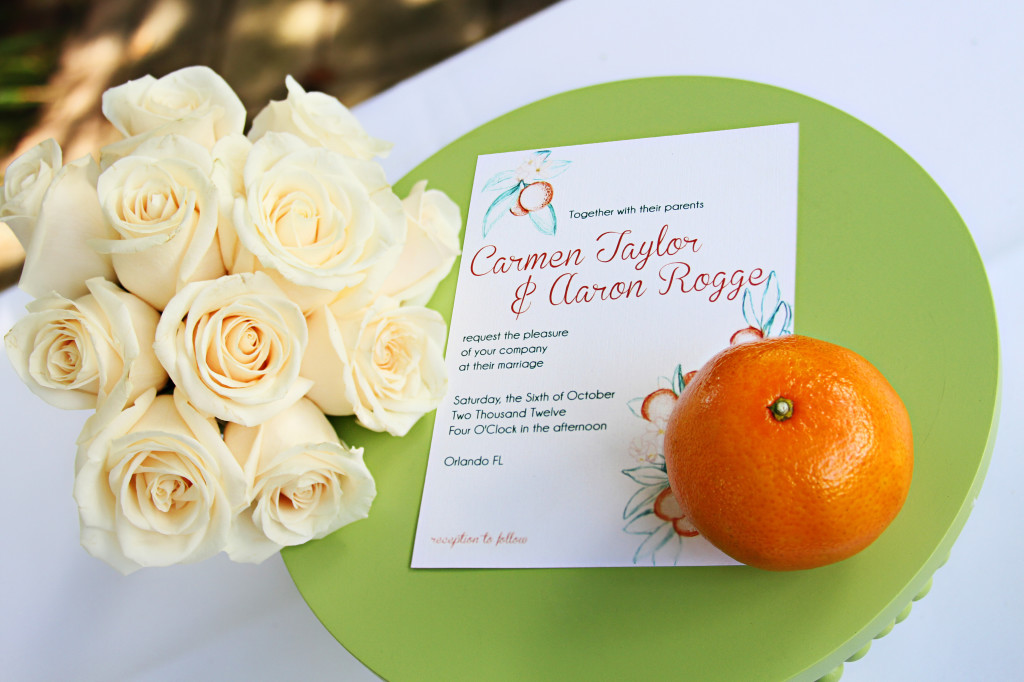 I always love capturing and telling wedding stories, but this one was so much more exciting for me because of all the personal touches Carmen and Aaron included into their wedding day. I asked the couple if they had written out vows and Carmen presented me with a sheet of small paper, with the vows typed out, while Aaron's were hand written and a little crumpled from carrying them around in his pocket all day. It was a detail I knew I had to capture as the vows the two of them wrote to each other were some of the best I've seen over the years. They included details like Aaron agreeing to "Always top off Carmen's beer". Good stuff.
The couple agreed to do a "First Look" together, so their could maximize their portrait time and spend more time with their family at the actual wedding and "after party". It was so much fun capturing the love the two share. As I snapped away, Aaron would whisper into Carmen's ear and she would burst into laughter. Their love radiates all through their wedding day images. They are so clearly in love, and have a good time together!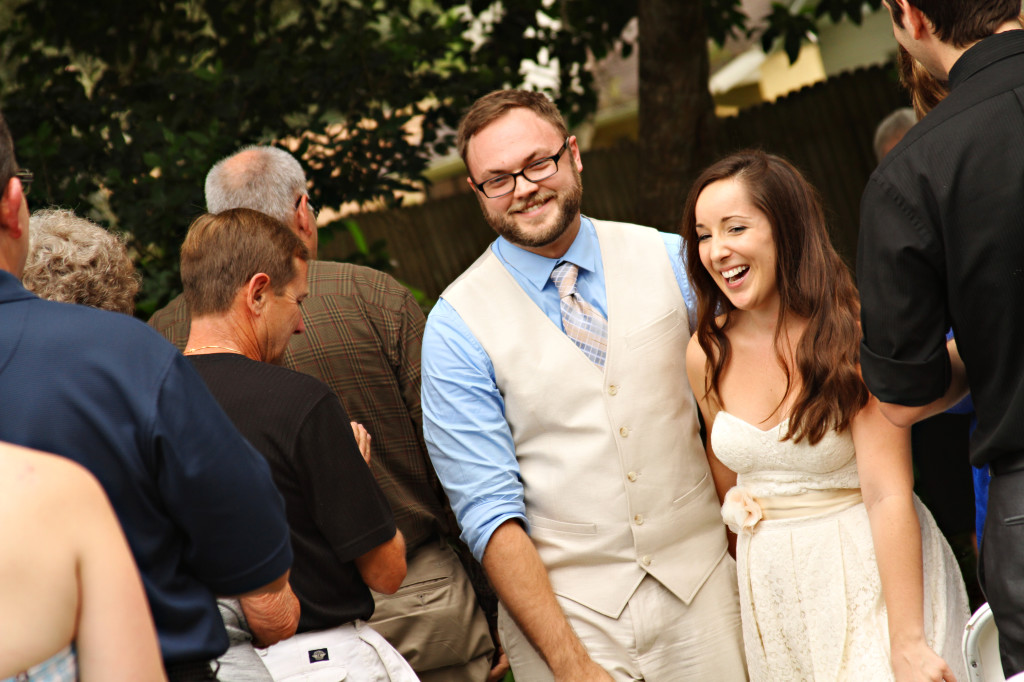 One of my favorite details from the reception was the small chalkboard I found inside the house. I passed it around to all of the wedding guests and had them write personal messages to the bride and groom, then I took their photo with their message. The couple even got to leave personal messages for each other that they wouldn't see until they saw their wedding proofs.
As the day drew to an end, I was left with a good feeling about love and life. Aaron and Carmen are so much fun and I thought to myself, "Work isn't supposed to be this much fun, right?" I know one thing, those two definitely know how to throw a good party…I just hope I make it on the guest list again. Check out the feature published in Orlando Weddings Magazine.
I always love working with clients and getting to see their children grow through the years. I especially love documenting the first year of a baby. My how they change from newborn to toddler. I have been blessed with three beautiful boys of my own and contrary to what everyone assumes, I have not been the best at always documenting the important stages of their lives. Taking everyone else's portraits, often leaves me with little or no time to document the lives of my own babies.
As I looked through some of the old photos I had of my two older boys and it made me sad to think I had not taken the time to document each little stage. I decided that when my last baby arrived, I would be diligent about taking the time to make sure his life was captured, and in the process try to make up for lost time with my other two boys.
When Tyson was born I made time to take portraits of him and the boys at every stage. It is hard to imagine my sweet baby grew from a precious little baby to a bright-eyed. blonde toddler.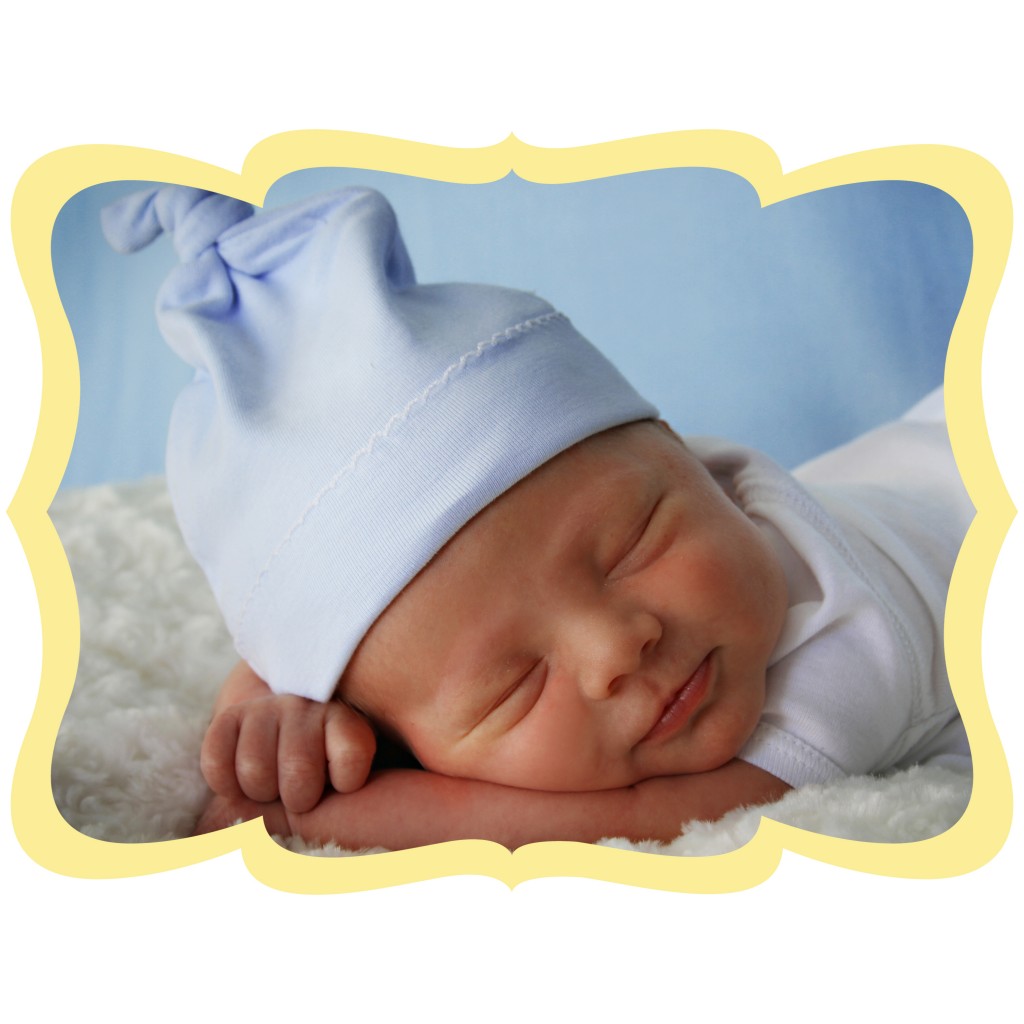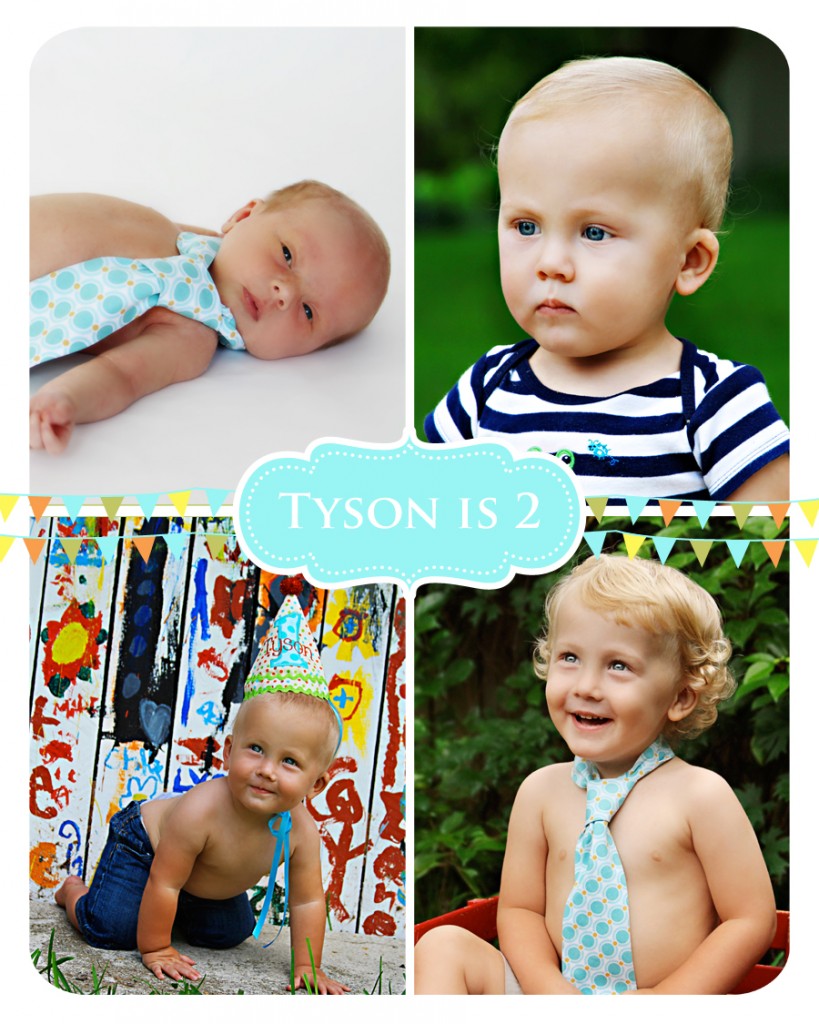 It's now one month until my sweet baby boy will turn 2 and I am waxing nostalgic, as I look back over these two years and how quickly he has changed and grown up. What a difference from newborn to the 6 month stage.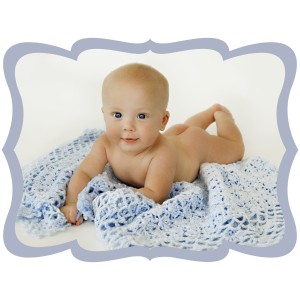 After six months, the baby has turned into a rambunctious toddler, then it's on to a big boy from there! Last summer I captured his first year portraits, along with his smash the cake session. I found an amazing spot for his cake portraits and these are some of my favorites from his first year birthday session.