It's always exciting to get word that your images have been selected to be featured in print or online, but I was very excited when I heard the news that Amber and Shawn's destination wedding from Secrets Maroma Beach Resort was going to be featured on their International blog and website.
Amber and Shawn told me about their wedding venue and when I did some research on the ruins and gorgeous beach and tropical vegitation, I knew we would have some AMAZING images from their wedding weekend. We flew down to Riviera Maya, Quintana Roo and arrived a Secrets Maroma Beach and stayed from Thursday to Monday. We had plenty of time to schedule an engagement shoot on the beach and in the beach cabanas, and scout out the best spots for portraits.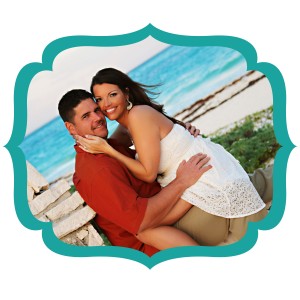 The resort was over-the-top luxurious and the wedding was beautiful. We braved the heat, sand spurs, and a little Mexican guard, to hike up the beach about a half a mile to the ruins an hour before the wedding. Although Amber thought she might die and wanted to end the session early, I encouraged her to continue on and get the shots she came for…the end result was so worth it, as the pictures are breathtaking!
Amber and Shawn were married, surrounded by their best friends and family at sunset, overlooking the resorts infinity pool. I am in LOVE with this fabulous place. If you are looking for an amazing wedding venue for your destination wedding, or a wonderful honeymoon location, be sure to check into this resort.
Check out the blog and my featured images as well Link to Secrets Blog, Featuring Amber and Shawn's destination wedding.