Kimberly and AJ became Mr. and Mrs. Green on December 1, 2012, and I had the pleasure of photographing their AMAZING wedding at Bella Collina Weddings. Every last detail in their black and white themed wedding was spectacular and elegant. My special tradition to the couples I have the honor of doing their engagement session is presenting the bride with a special charm for her bouquet when the flowers arrive. Kimberly loved her black and white charm, to match her colors and theme.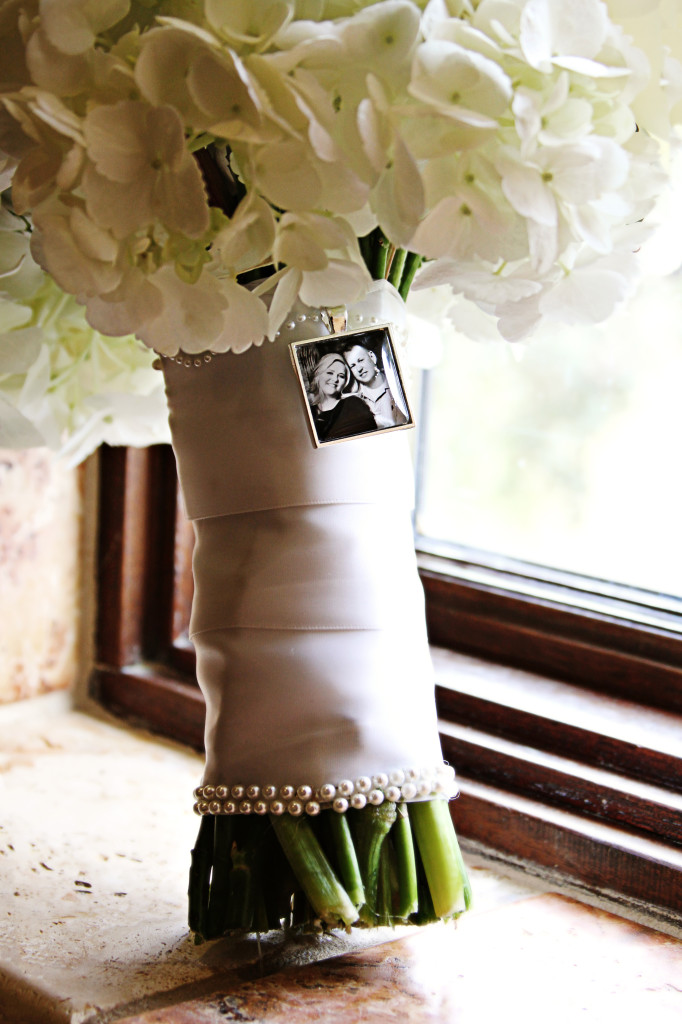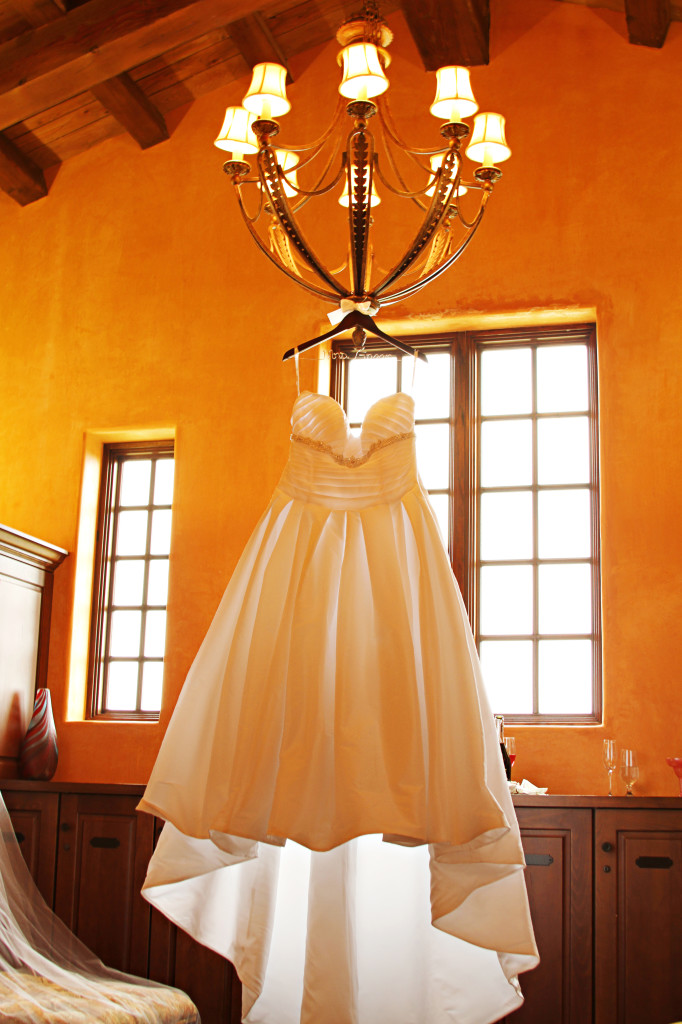 If you haven't experience Bella Collina, well you need to take a peek at what they offer their brides…the dressing room alone is the most amazing space, complete with access to the spa area and tubs. There is plenty of room for the bride and all her lovely ladies to dress with ease and even space to relax. Kimberly was even given a personal butler for the day, waiting on her every need.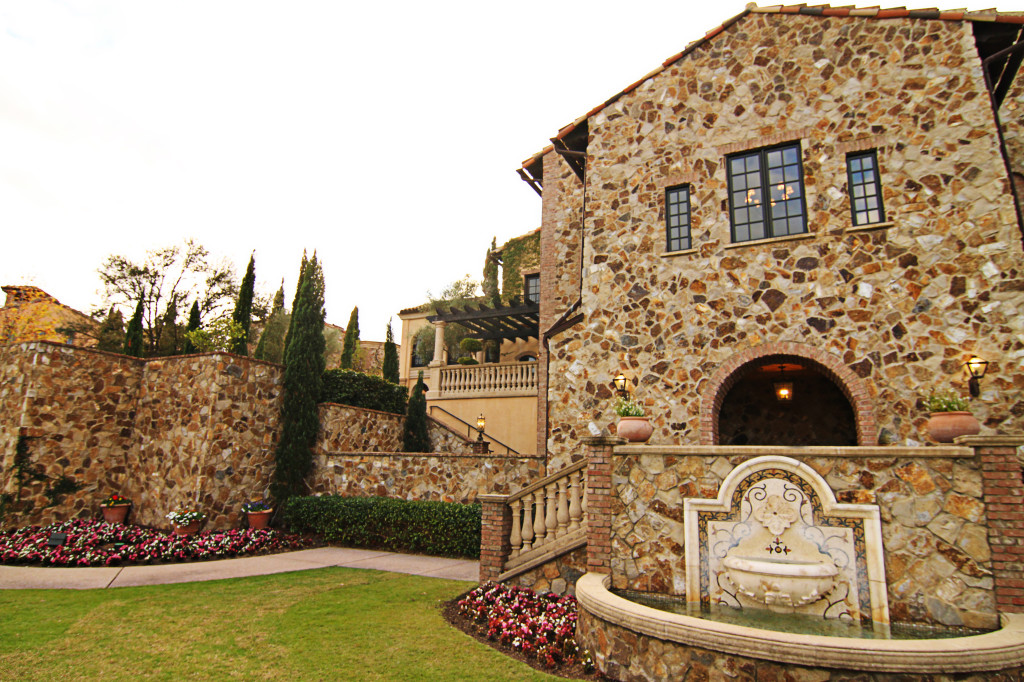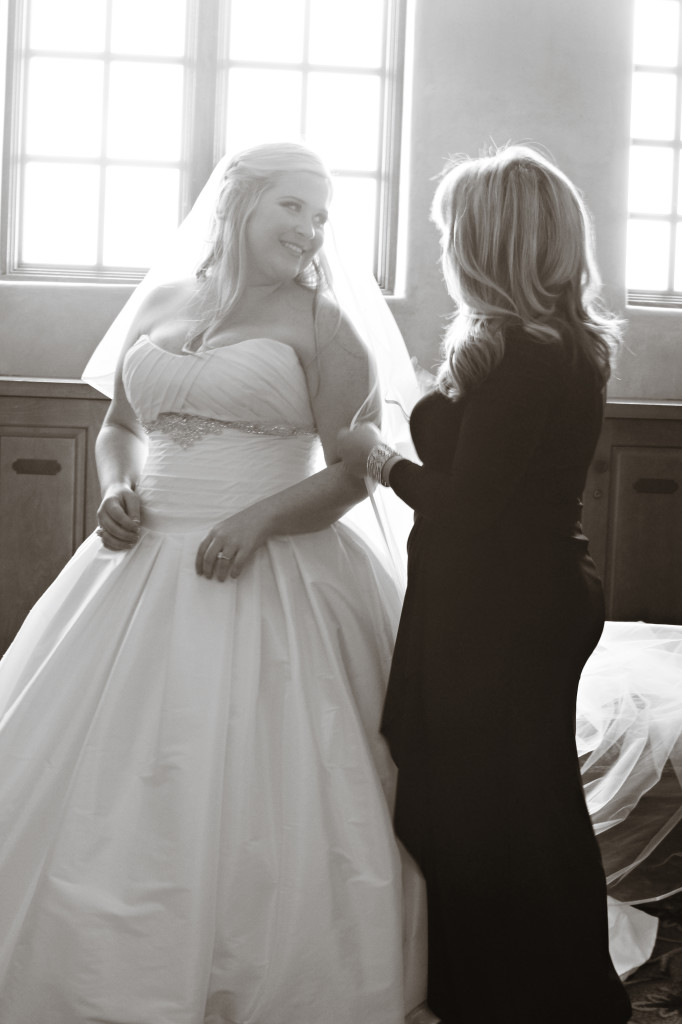 The special relationship between Kimberly and her mother was so evident as I captured them interacting while Kimberly got dressed in her gown. Her mother helped her plan all the little details, and the pride showed on her face as she saw her beautiful daughter as a bride.
Kimberly and AJ chose to do a "First Glance" session before  their ceremony, to make the most of their portrait time. We found a perfect spot in what looked like a tuscan courtyard for their peek-a-boo portraits. These types of portrait sessions allow couples to make the most of the venue and the lighting, if they select to marry at sunset or dusk, during months where  the sun sets early. They are also such a nice option to have some "alone time" on your wedding day. Kimberly and AJ said this was one of the best decisions they made that day, because it allowed them some one-on-one time to relish the day together.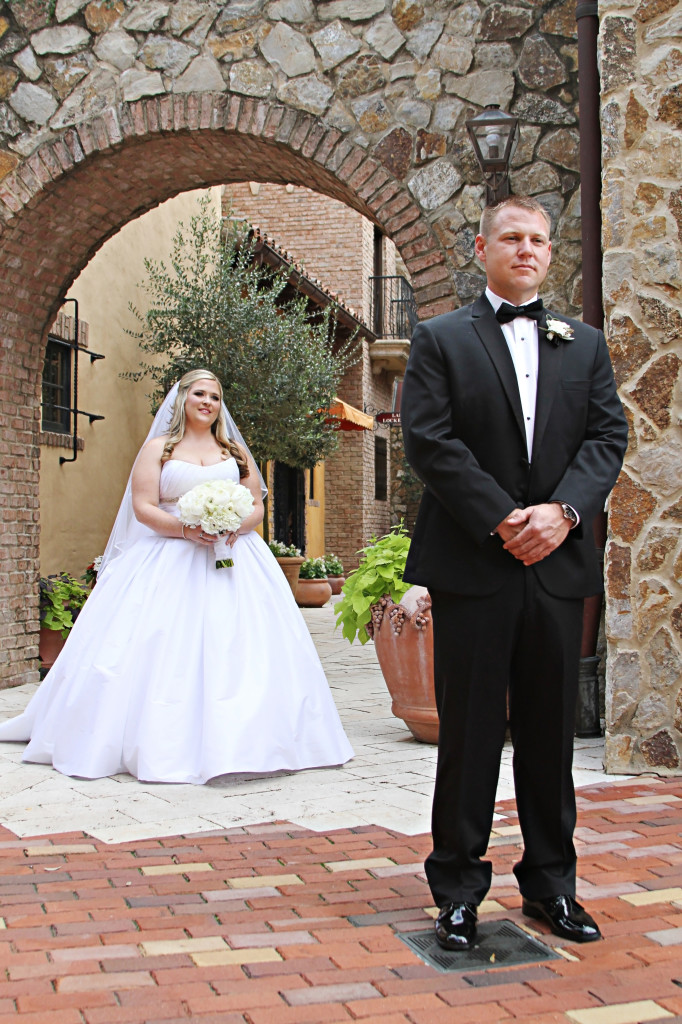 When it was time for the ceremony to begin, I was drooling when I saw the rose petal design down the aisle, Kimberly had asked for.  Debra with Atmospheres Floral really outdid herself with an elaborate rose design and amazing floral display by the alter. Everything was just as Kimberly had imagined for her beautiful ceremony.  Bella Collina is one of my favorite venues to photograph, as every bit of scenery and backdrop makes you feel like you aren't in Florida anymore…it's as if you've stepped out of Florida and right into a Tuscan wonderland. I was able to capture the brides mother's reaction when she  Cheryl first saw the ceremony site. She was clearly thrilled and filled with emotion as she saw  the details of the day coming together, just as she and Kimberly had planned.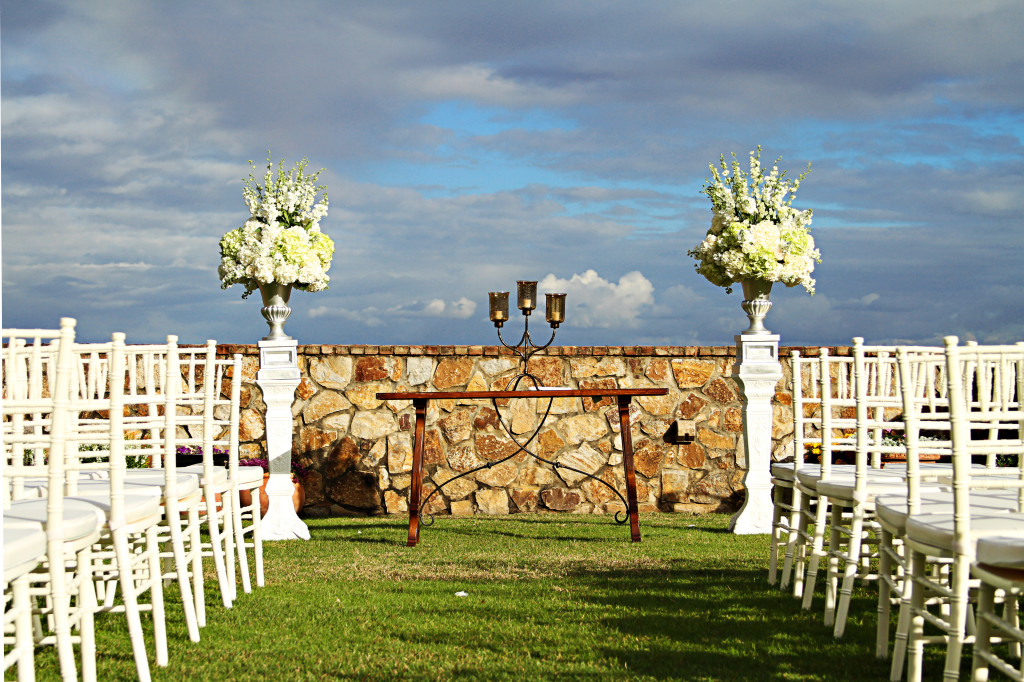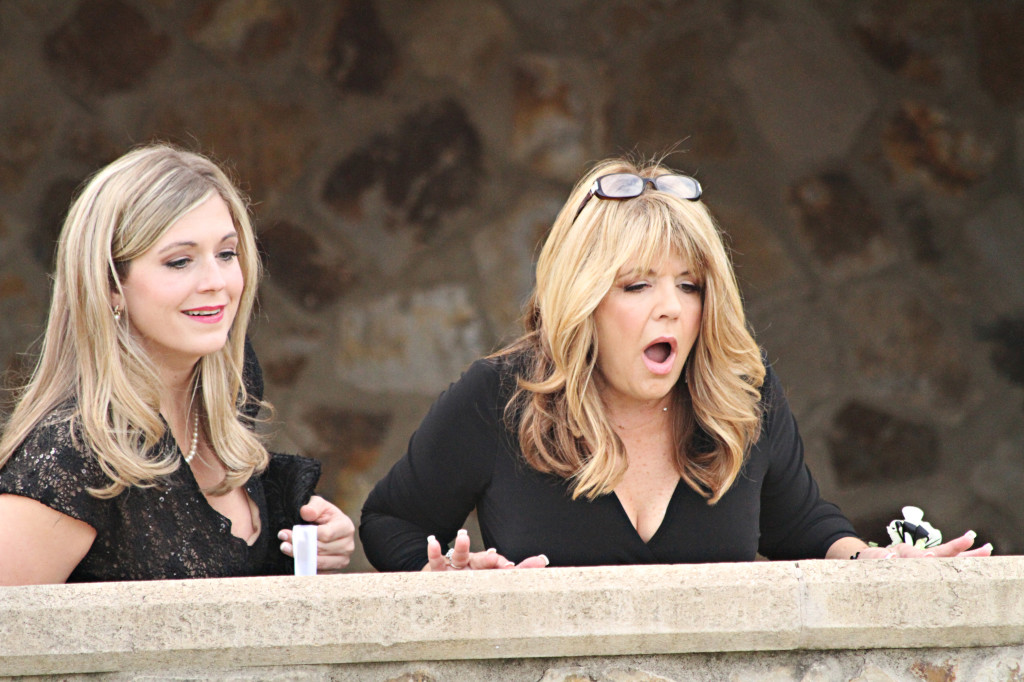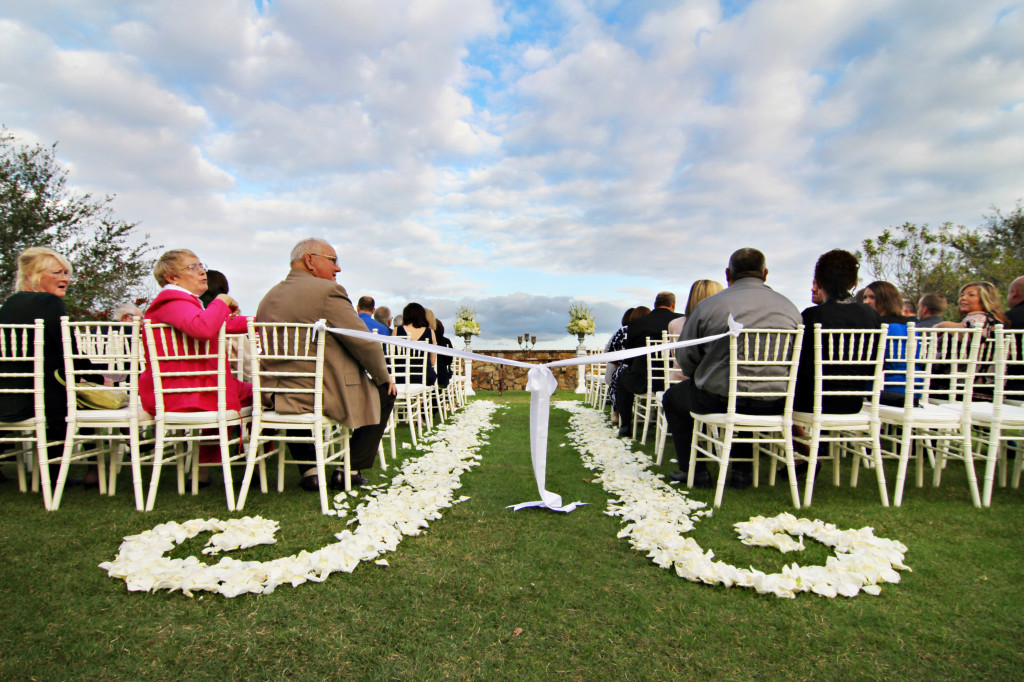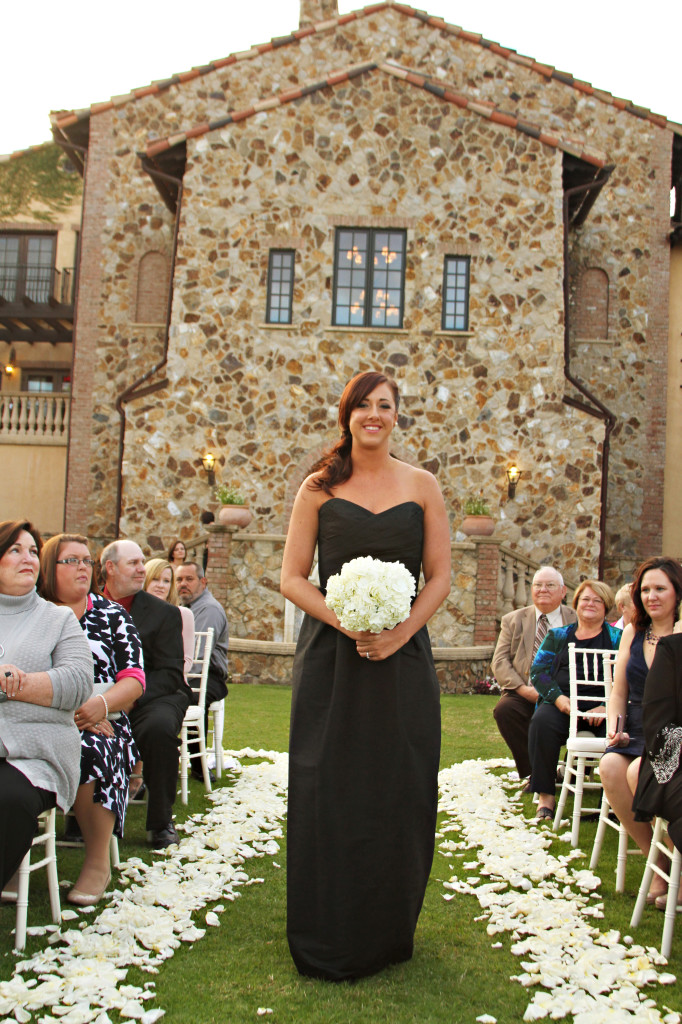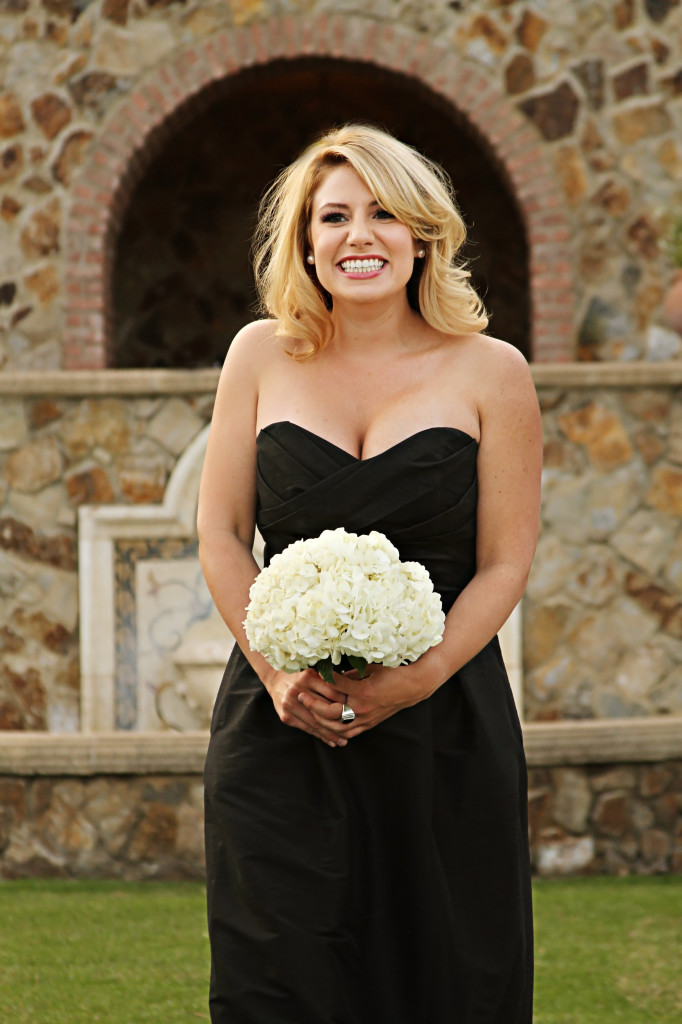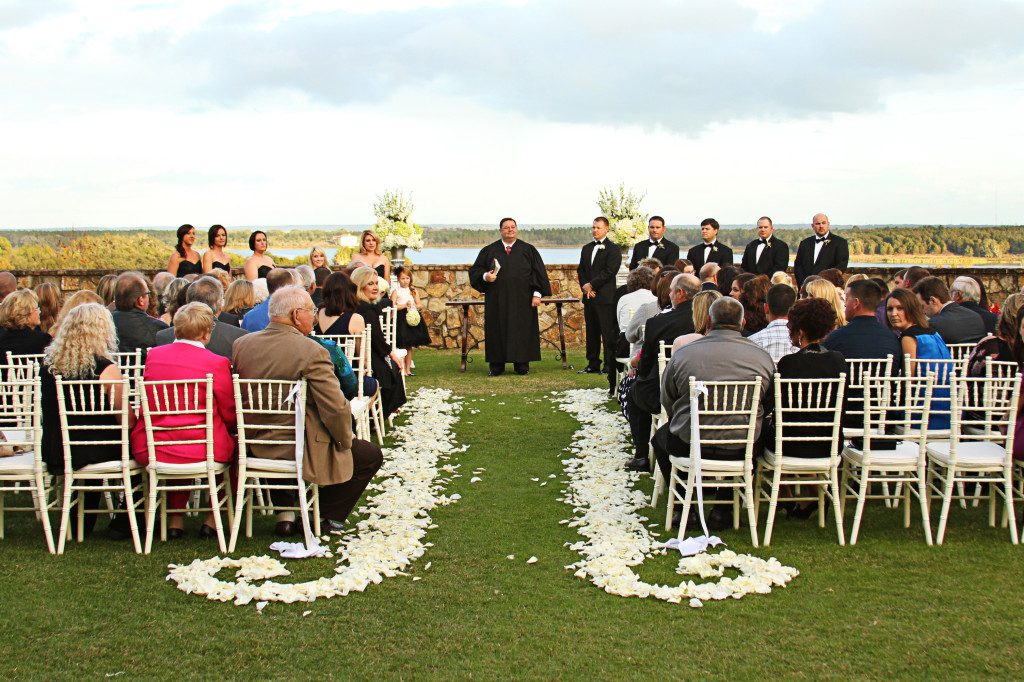 I LOVE their expressions, right after they are announced as "man and wife".
I LOVE it when the groom is so clearly and madly in love with his bride. AJ's expressions are so sweet, and he looked at Kimberly all day with such love in his eyes.
The ceremony took place on the lawn of Bella Collina, but the reception was held indoors. The rooms were amazing, accented with amber uplighting from Kristen at  Our DJ Rocks  and  PhotoBooth Rocks. Kristen was also on hand as the DJ for the event, providing microphones and sound for the wedding and DJ and uplighting for the evening cocktail hour and reception. I have worked many events with Kristen, and she really is amazing at getting a crowd going and creating an atmosphere of fun entertainment at a celebration!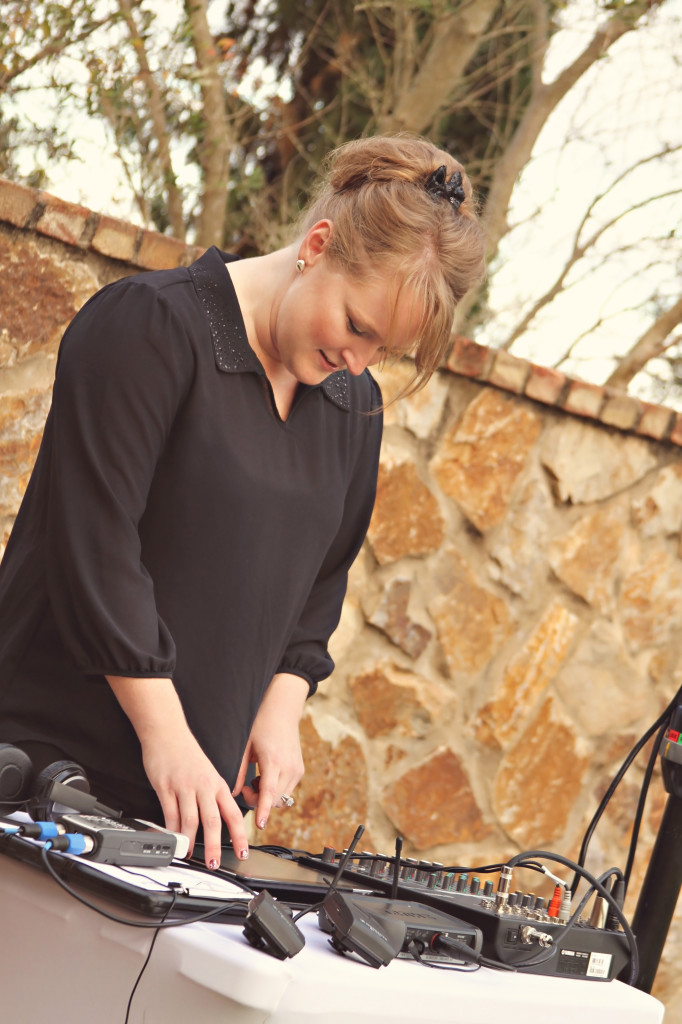 The bride used her grandmother's silver to decorate the tables and the guests ate on her grandmother's silverware! What a wonderful way to include her grandmother's memory on her special day. Each room was different, but the silver and white floral decor was so elegant and lovely.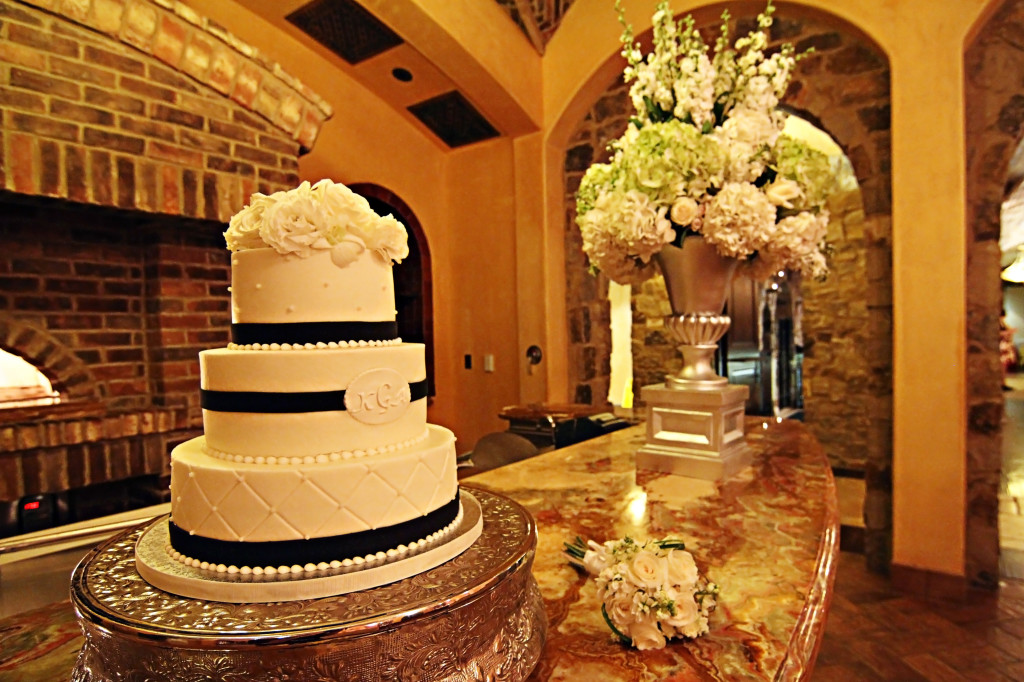 All the guests were so surprised and excited when they realized that the cake was only the first of the sweet treats they would receive at the reception. The servers from Bella Collina appeared from the back with silver trays full of hot Krispy Kreme doughnuts as favors for all the guests. What a unique and fun party favor! YUM!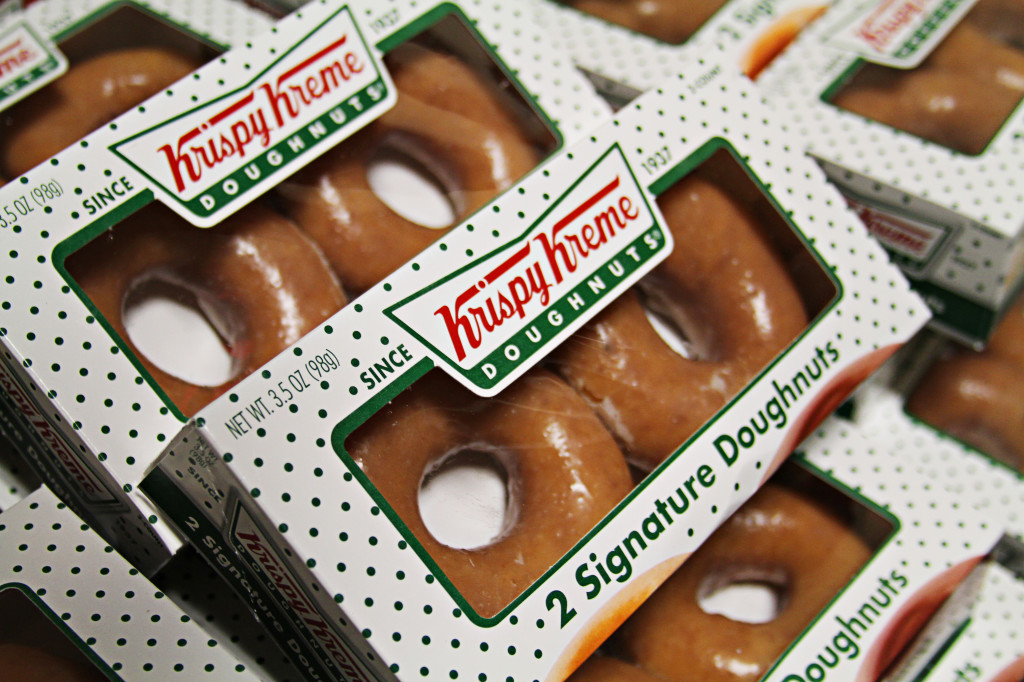 As the night came to an end, the two ran two lines of party guests, waving lit sparklers over them, as they ran to their car. What a way to end a wonderful wedding celebration!
Special thanks to all the vendors who took part in making this wedding celebration beautiful and perfect!
Check out the highlight reel created from this wedding by the very talented, Enrico Marcellino from Barefoot Empire Films.
Highlight Reel – Kimberly & AJ's Bella Collina Wedding
VENDORS:
Heather Rice, www.HeatherRicePhotography.com
Brittany, with Tickled Pink Brides, coordinated the event
Debra, with Atmospheres Floral, provided the gorgeous floral decor, bouquets and table scape details
Kristen, from Our DJ Rocks and Photobooth Rocks provided the gorgeous ambient amber uplighting and was the DJ for the ceremony and reception
Enrico,  from Barefoot Empire Films, did the videography
This gorgeous venue was Bella Collina Golf and Country Club, in Monteverde, Florida