PHOTOGRAPHER'S CONFESSION #2: "Let There Be LIGHT"It's true, we hate to tell you this, but that ceremony space and reception ballroom area always looks 200% better when accented with dramatic uplighting. You've spent tons of time and money on the details, but the lighting really helps your photographer and videographer capture the ambiance in your video and images, and makes your details pop!
Your budget is something to consider when planning your wedding, but we photographers really have to confess that we hope you do factor in a little extra for uplighting into your big day's budget…I kind of have a "thing" for warm amber uplighting in a room…I think it's HOT! 
Check out the before and after image in the top two photos taken at the Grand Bohemian Orlando. Both are beautiful and the space is a show-stopper all on it's own, but when enhanced with the dramatic amber uplighting the mood really is transformed into a romantic space, perfectly accenting the mood and tone for the wedding ceremony.
If you are looking for uplighting vendors, check with your DJ. Most offer uplighting services for a nominal fee (varies based on the number of lights you get and the size of the room/rooms), but most offer packages where you can add on uplighting to your DJ package.
Thank you, Kristin Wilson from Our DJ Rocks and Mark Wilson from Photobooth Rocks for doing an amazing job of uplighting the Grand Bohemian Hotel Orlando wedding of Meme Mader Siqueiros and David Siqueiros on June 23, 2013. It is always a pleasure working with your amazing team of pros!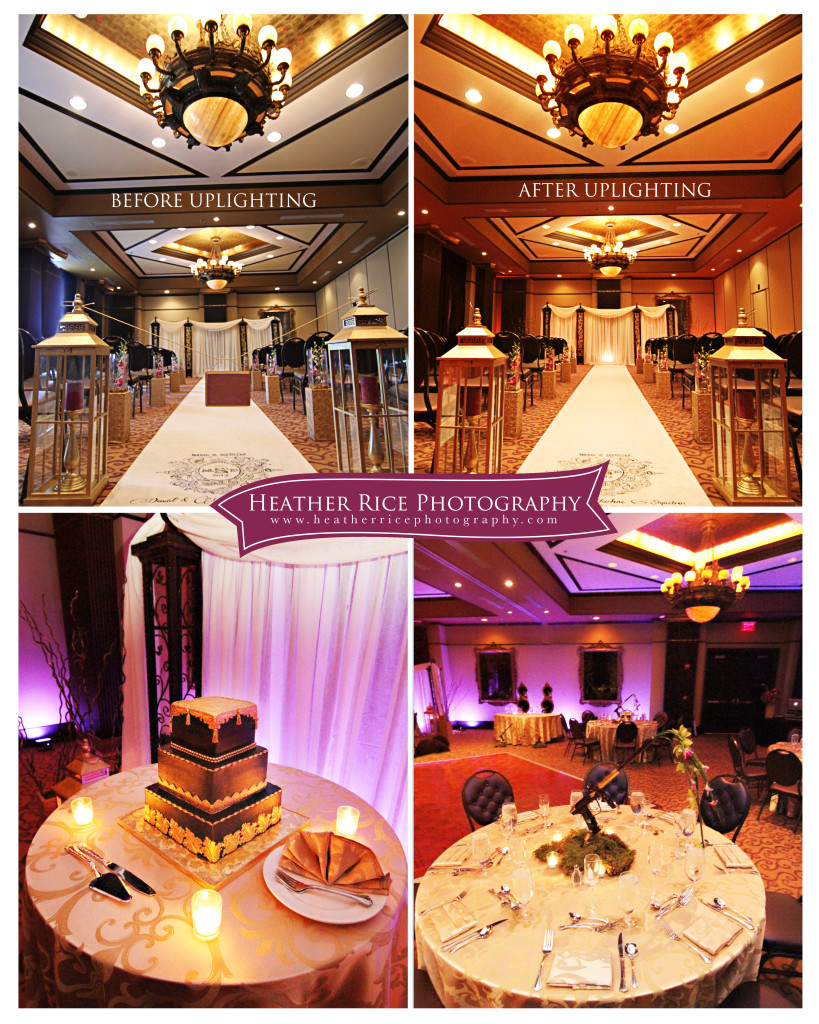 VENUE: Grand Bohemian Orlando
DJ:  Our DJ Rocks
PHOTOBOOTH: Photobooth Rocks 
UPLIGHTING: Our DJ Rocks